Public Health Engineering Department visited Newtech Industries (Private) Limited Head Office earlier today for Inspection & License Renewal.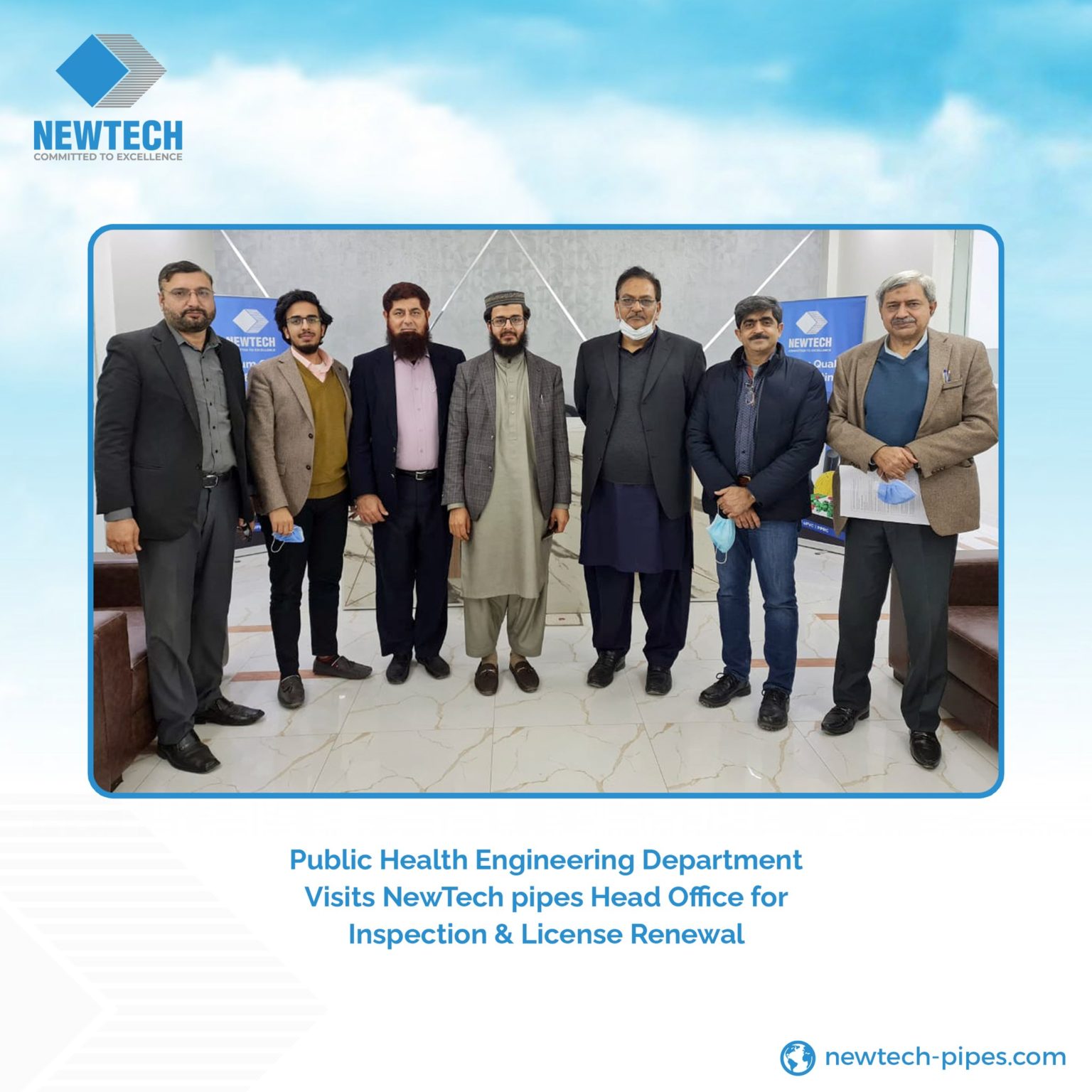 Newtech Industries (Private) Limited is delighted to announce the successful renewal of our operating license following a thorough inspection by the Public Health Engineering Department. Today, officials from the department visited our Head Office to conduct a comprehensive review of our facilities, processes, and adherence to industry standards. We are pleased to report that the inspection was a success, reflecting our unwavering commitment to maintaining the highest levels of quality and compliance.
The renewal of our license is a testament to our ongoing efforts to prioritize public health and safety. We understand the critical role our industry plays in ensuring the well-being of communities, and we are dedicated to upholding the rigorous standards set by regulatory authorities. The inspection process involved a meticulous examination of our manufacturing practices, safety protocols, and environmental impact mitigation measures.
During the visit, our team had the opportunity to showcase the advancements and innovations that have been implemented since our last inspection. We take pride in our continuous improvement initiatives, which are aimed at not only meeting but exceeding industry benchmarks. The Public Health Engineering Department's representatives were particularly impressed with our commitment to sustainability and environmental responsibility.
As part of our steadfast commitment to transparency and accountability, we actively engaged with the inspection team, providing them with detailed insights into our operational processes and addressing any queries they had. This collaborative approach, rooted in open communication, underscores the significance we place on building robust partnerships with regulatory bodies. For further inquiries or to learn more about our commitment to excellence, feel free to contact us. Your feedback is invaluable as we strive to continuously enhance our practices and uphold the highest industry standards.
We extend our sincere appreciation to the Public Health Engineering Department for their diligence and professionalism throughout the inspection process. Their role in ensuring the highest standards within our industry is invaluable, and we welcome such opportunities for scrutiny as they contribute to the continuous improvement of our operations.
Looking ahead, Newtech Industries remains steadfast in its mission to be a leader in the industry, setting new benchmarks for quality, safety, and sustainability. We will continue to invest in cutting-edge technologies, employee training, and environmental conservation efforts to not only meet regulatory requirements but to exceed them.
In conclusion, the successful renewal of our license is a reflection of the collective efforts of our dedicated team, the support of our stakeholders, and the constructive collaboration with regulatory authorities. Newtech Industries remains committed to its vision of being a responsible and innovative contributor to the industry, ensuring that our products and processes align with the highest standards of quality and safety.
Looking ahead, join us as we reflect on the recent Seminar Hosted by Newtech Industries. The highlight of this insightful event was our in-depth exploration of Future Piping Needs. It's not just about pipes; it's about shaping the future of the industry. Stay tuned for more updates and be part of our journey towards innovation and excellence.