Best Quality Pipes and Fittings in Pakistan
NEWTECH Is One Of The Leading Names in Plastic Pipes Industry, Registered In Pakistan.
In the year 2000, the company came into existence driven by the escalating need for top-tier galvanized pipes, as well as polyethene pipes including the HDPE variant, along with their associated fittings. This surge in demand occurred methodically, setting the stage for the company's establishment. Fast forward to the present day, and the company stands as a significant player in the realm of pressure pipes. The assortment now encompasses HDPE, UPP, PVC, MDPE, EC, and PPRC pipes and fittings, all bearing the mark of Pakistan's manufacturing prowess. Over time, it has seamlessly intertwined its name with the concept of unwavering quality assurance.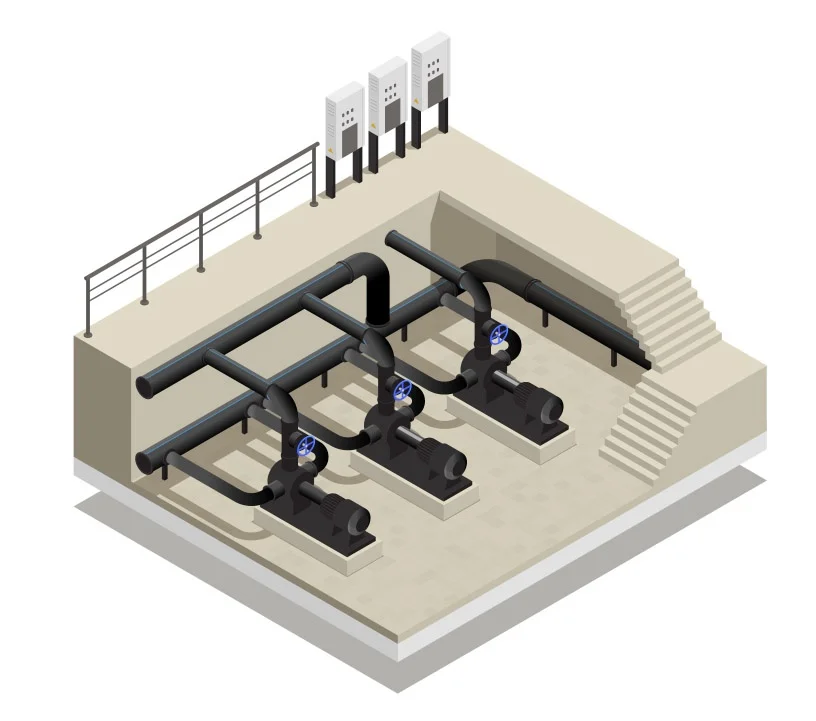 Variety of HDPE Fittings Range
Newtech Industries (Private) Limited is a Leading Pipe Manufacturer in Pakistan and one of the fastest-growing pipe industries in Pakistan. Our services in Pakistan are remarkable among the other pipe manufacturing industries in Pakistan. Our goal is to provide all types of Best Quality Pipes and Fittings in Pakistan. We deal in high-quality pipes and fittings including HDPE, PVC, MDPE, ELECTRIC CONDUIT & PPRC Pipes and Fittings in Pakistan according to ISO 9001-2015 standards. Our services in Pakistan are remarkable between the other pipe manufacturing industries in Pakistan. Our goal is to provide all types of best pipe and fitting services all over Pakistan.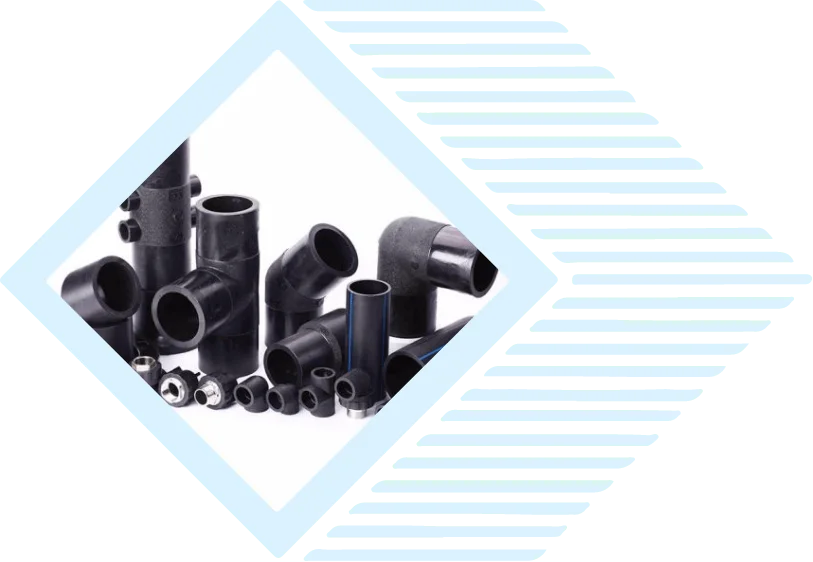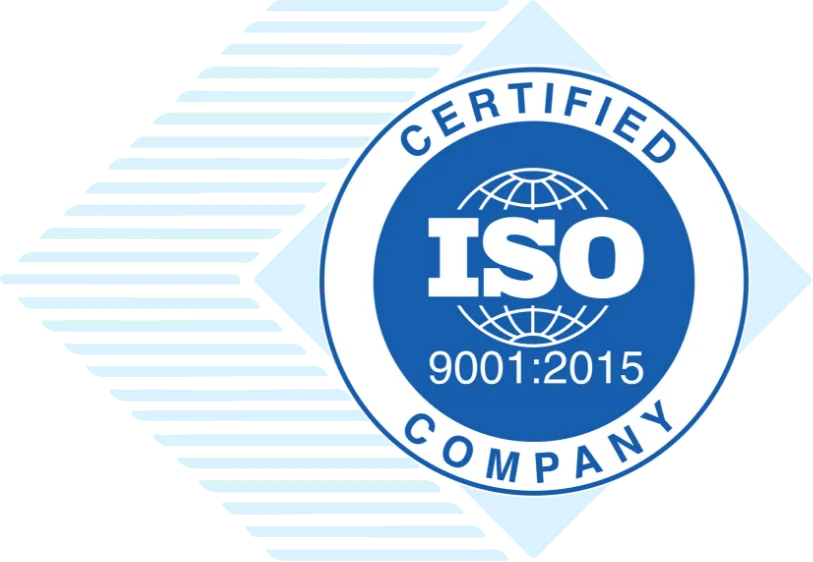 NEWTECH follows a process steeped with hard work and innovation. This is due to the adoption of certified integrated quality management systems in accordance with ISO 9001-2015 standards and a production control system in accordance with the ISO standards through periodic tests in accredited laboratories. NEWTECH has certification from Pakistan Standards and Quality Control Authority and Pakistan Engineering Council due to their knowledge of and integration with the plastic industry.
Starting from scratch in 1998 to till date, I have put vigorous efforts in making Newtech Industries (Private) Limited a well-known brand as what it is today. Following the tagline that I wrote on the first day of starting the company "committed to excellence", I have forwarded the spirit to my staff to remain committed to providing the best quality products in the market and live up to customer expectations. This determination has resulted in NEWTECH beginning as the leading manufacturer of synthetic pipes & fittings in Pakistan.
My vision in building the NEWTECH into its shape of today and in taking it to the next level in all the coming tomorrows – is to "Committed for Excellence" and embark on a journey of Modernism & Brilliance. We as a pipe manufacturing company have an expectation to become a leading innovator amongst others within the plastic industry through continuous incorporation of feedback from our potential customers that we keep at our utmost priority as quality is our priority. We are working relentlessly to Serve and Contribute to our country's plastic and pipe industry by introducing Innovation and providing the highest quality in a sustainable manner in all times and ages. Our company's history boasts a sequential array of mega projects till date including Bahria Town, Green Gulberg, DHA Islamabad, Lahore, Gujranwala, Multan, Top City, Unicef, and many more inlined.
Let us, at NEWTECH, take you to newer heights. Let us take care of your future generations by providing durable and reliable pipe systems. Let NEWTECH enlighten you with excellence and competence along the way.
Thankyou
Muhammad Kazim Abbas
CEO – Newtech Industries (Private) Limited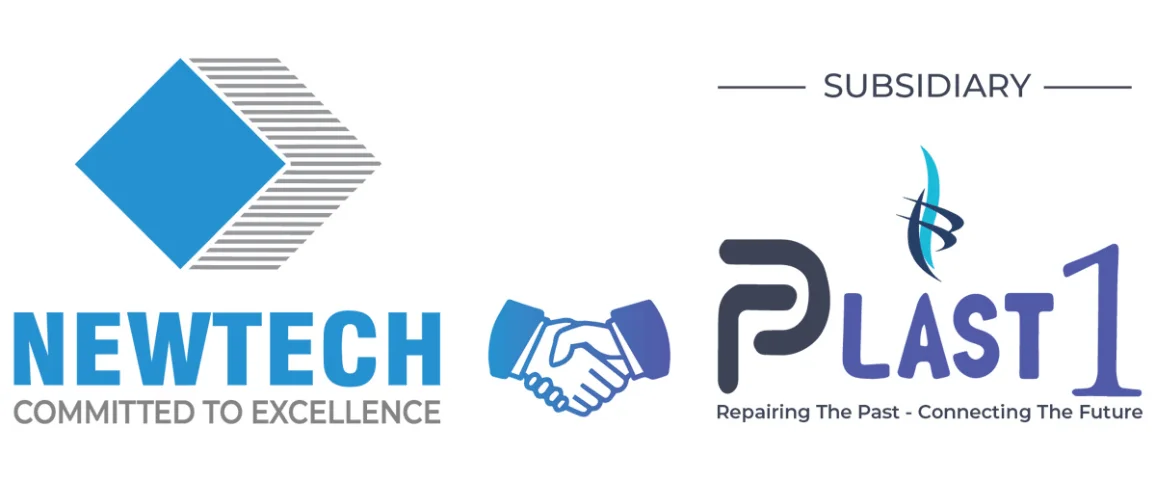 Proudly presenting our Certifications & Affiliations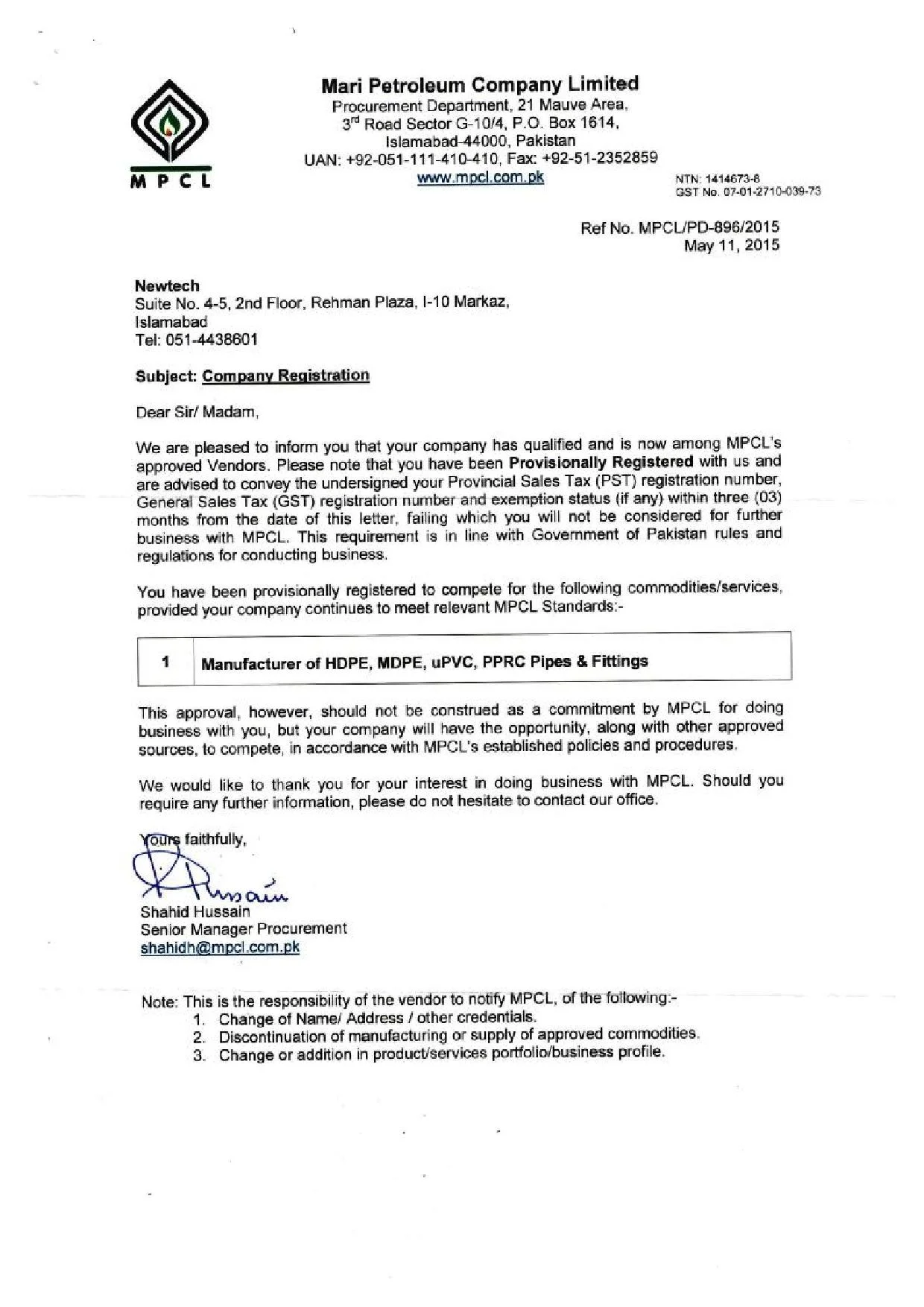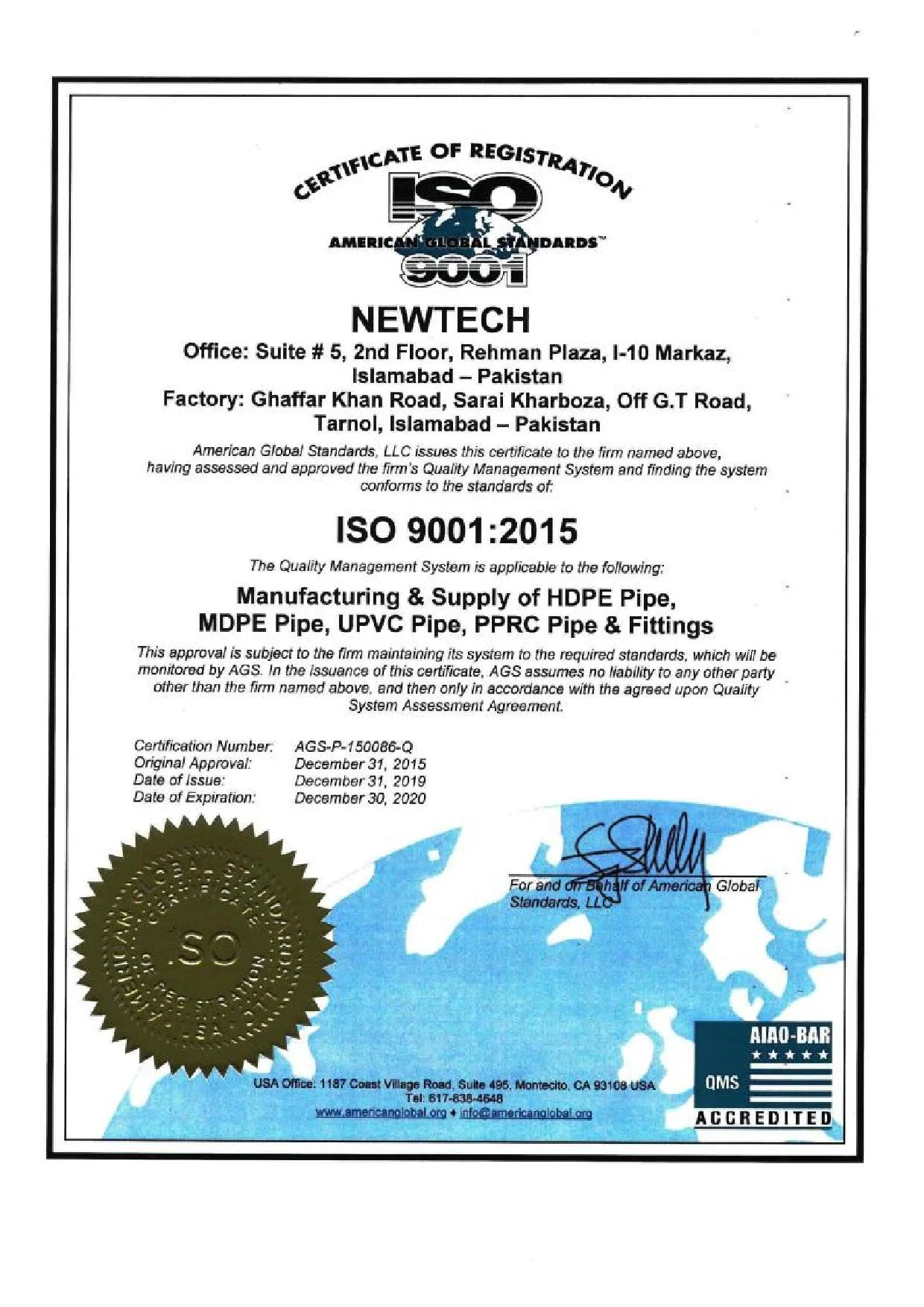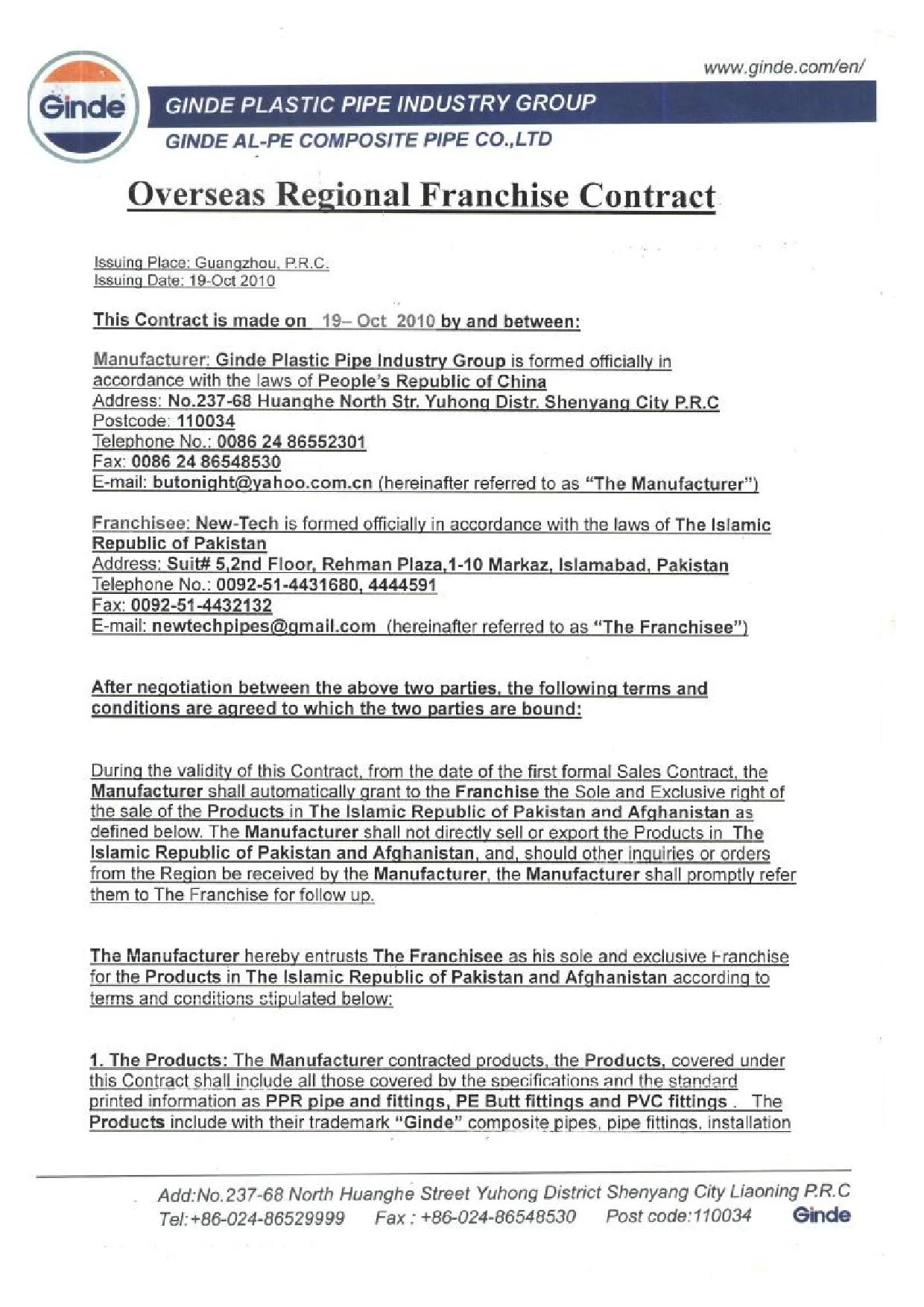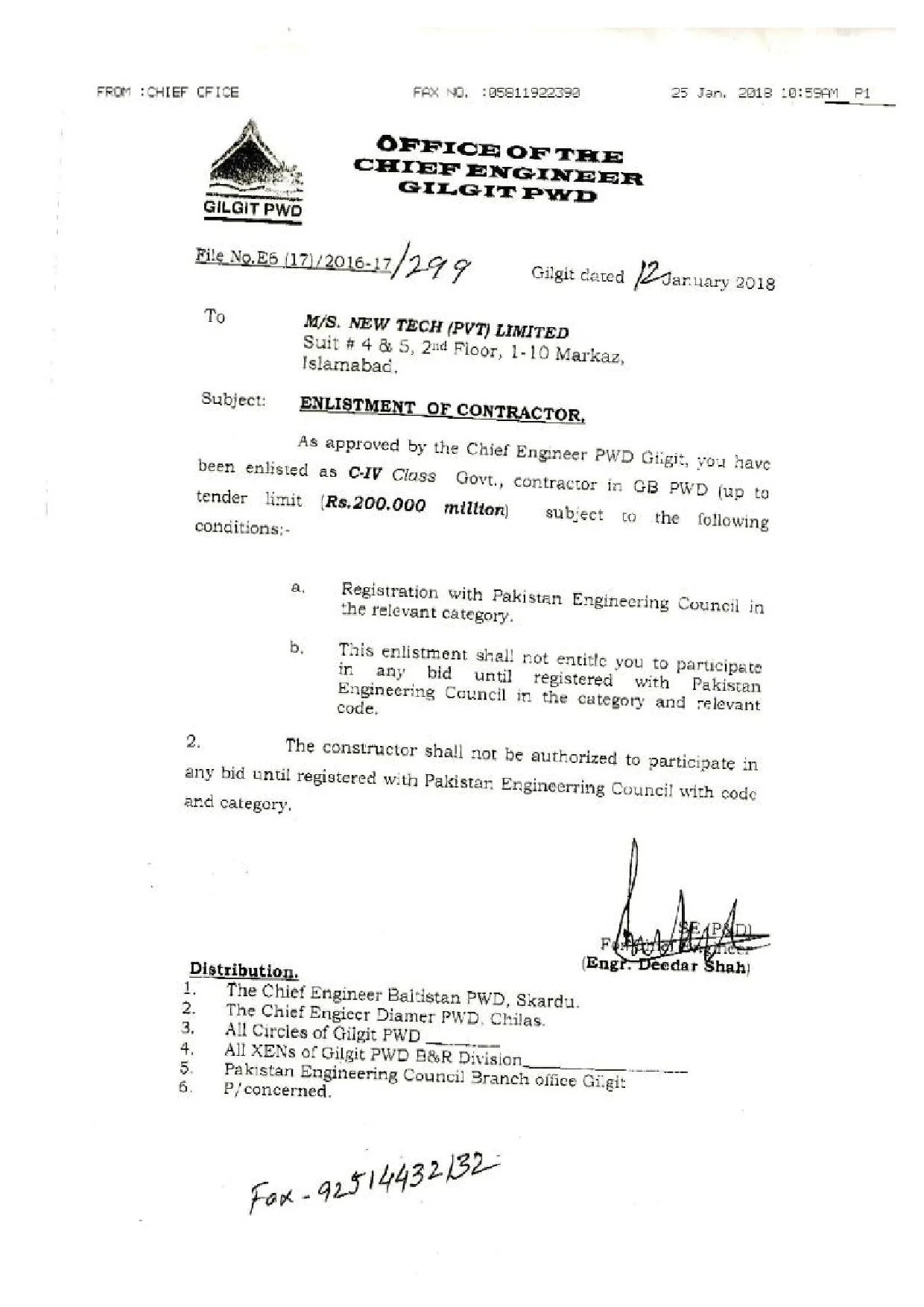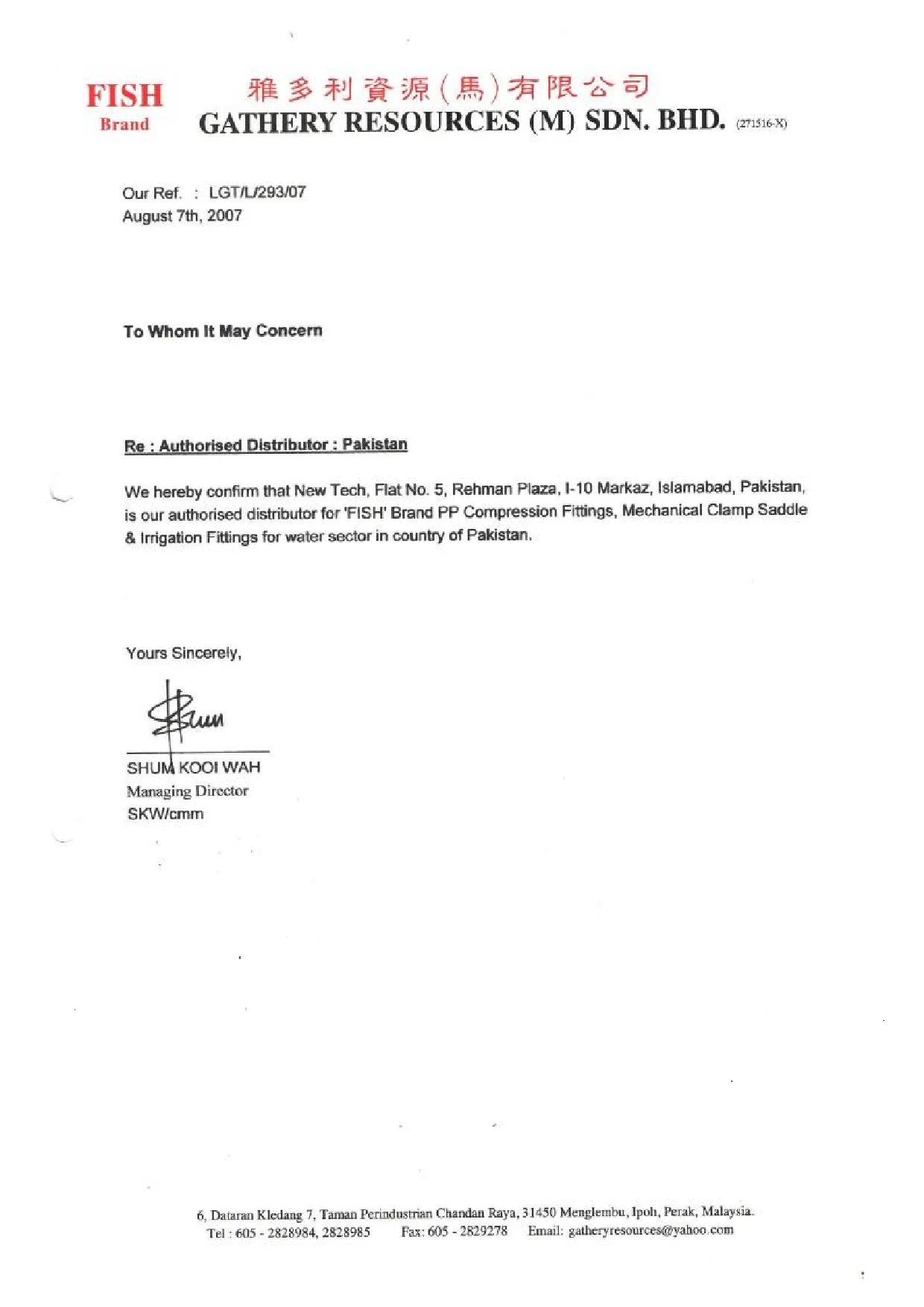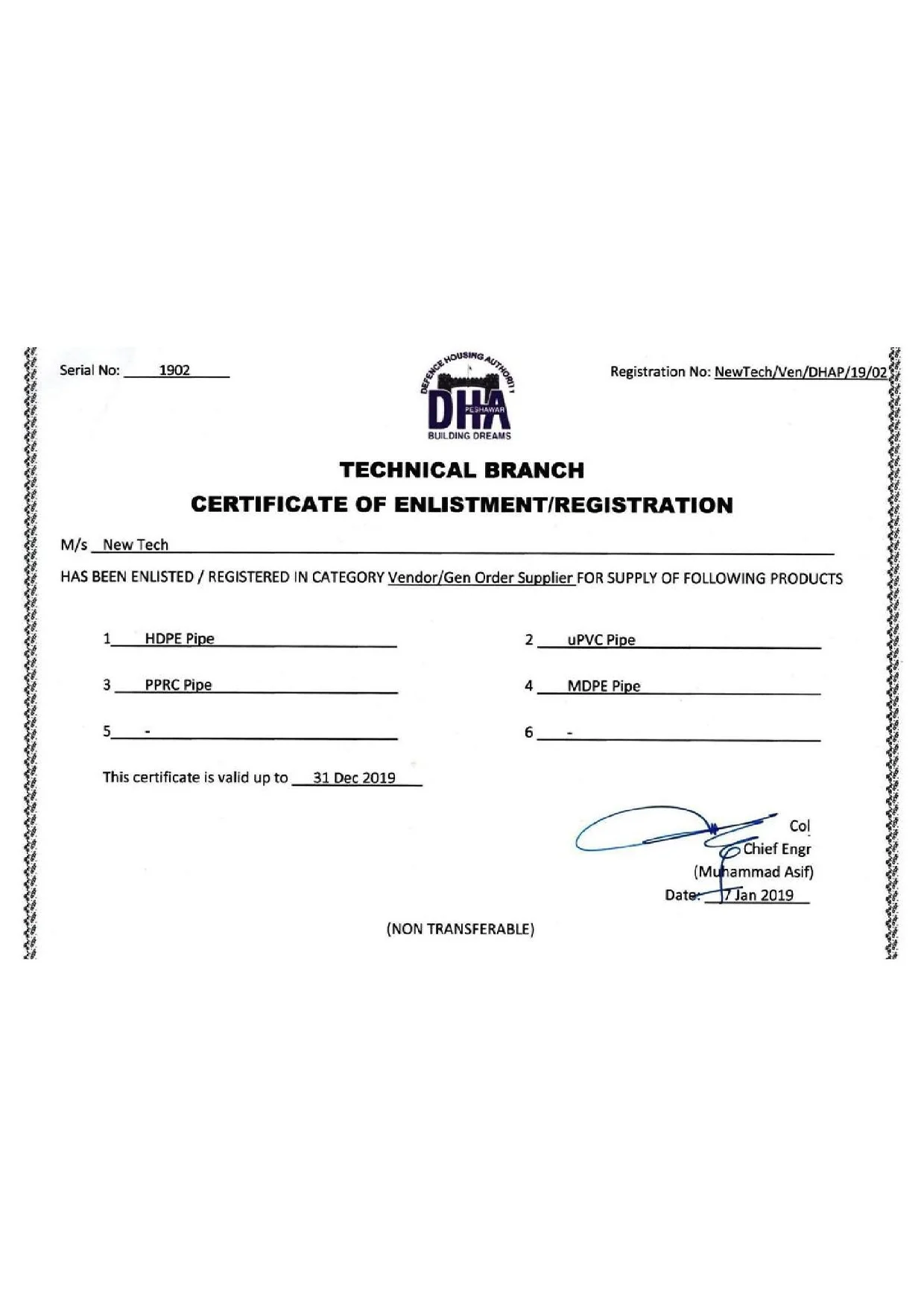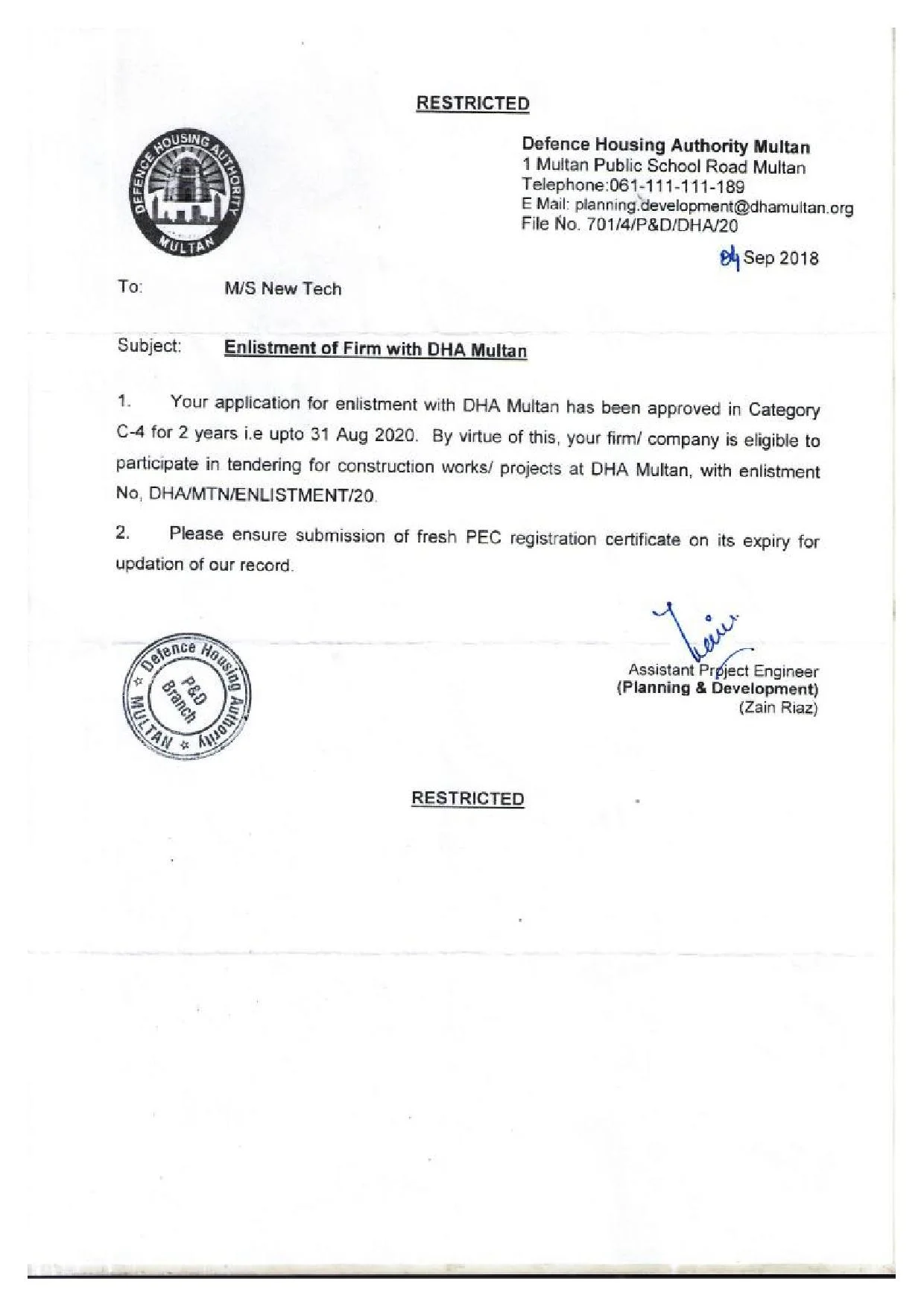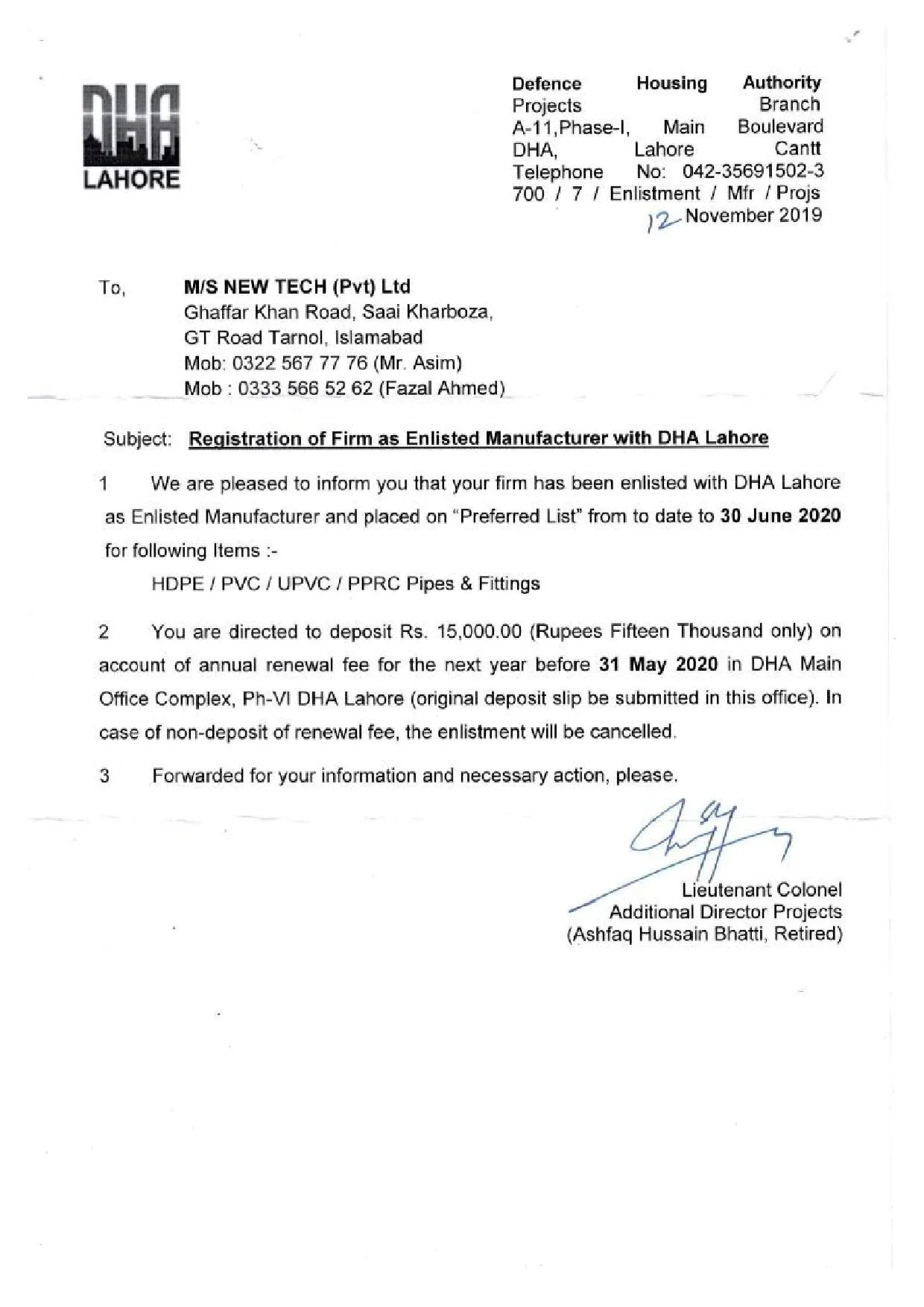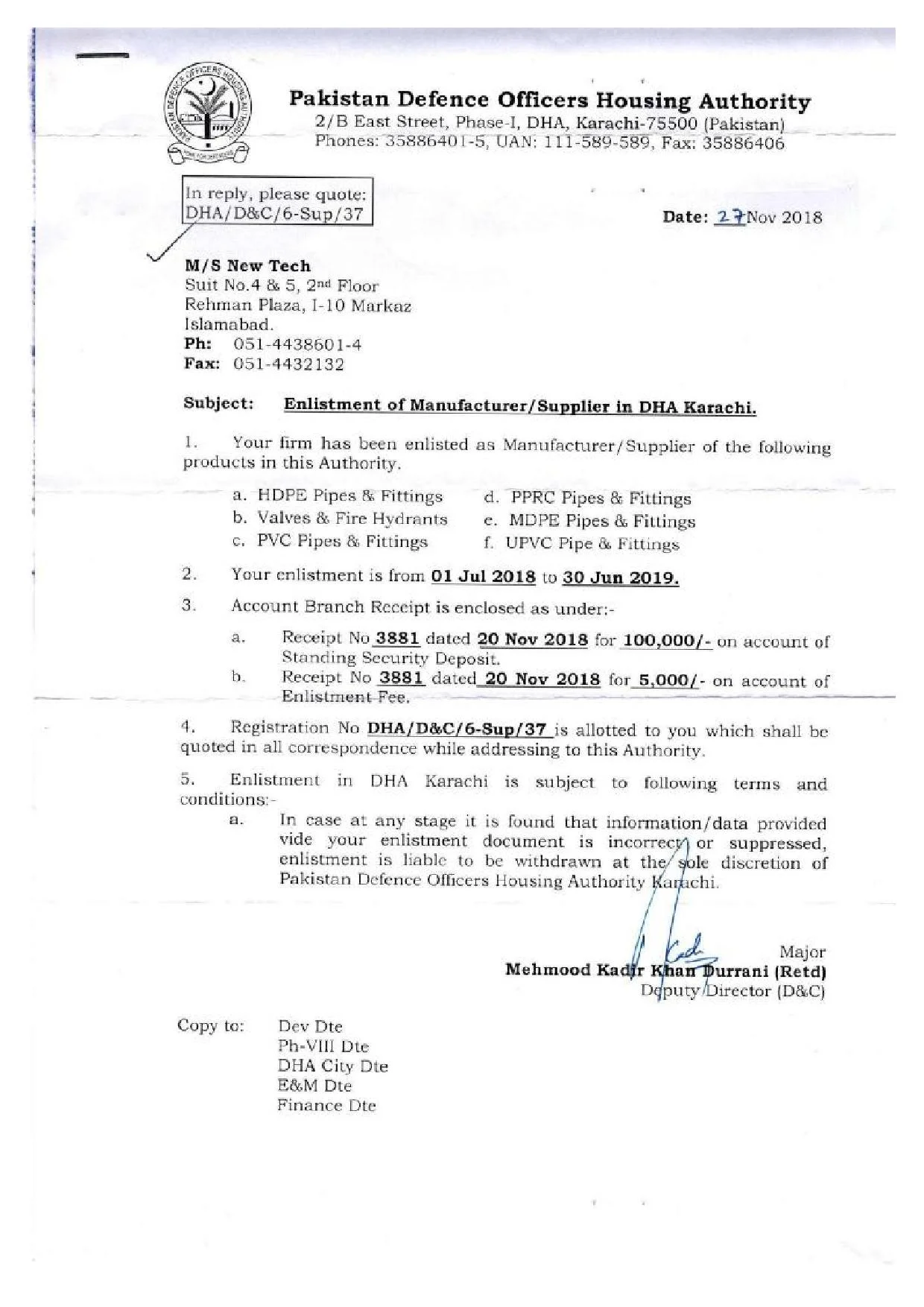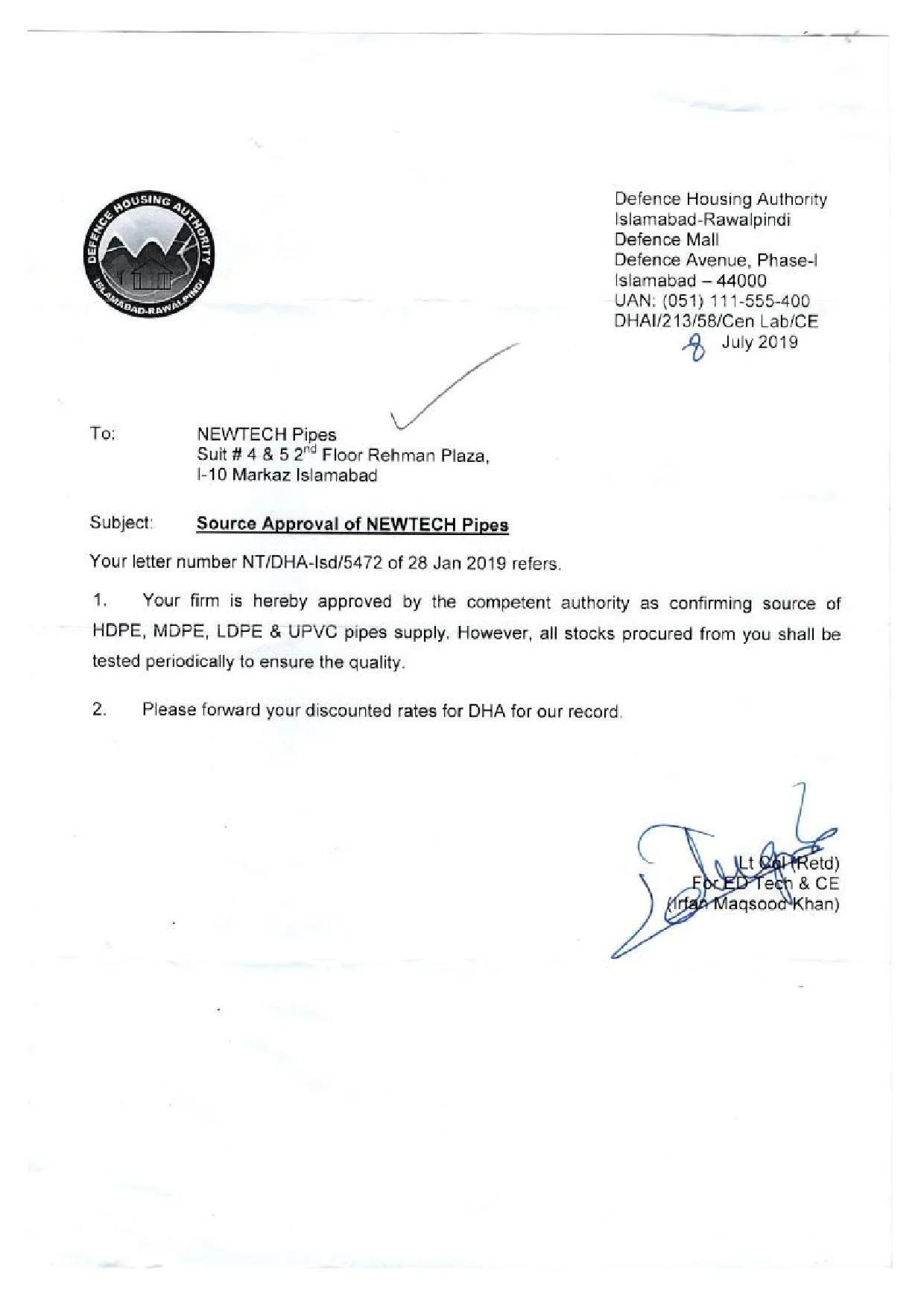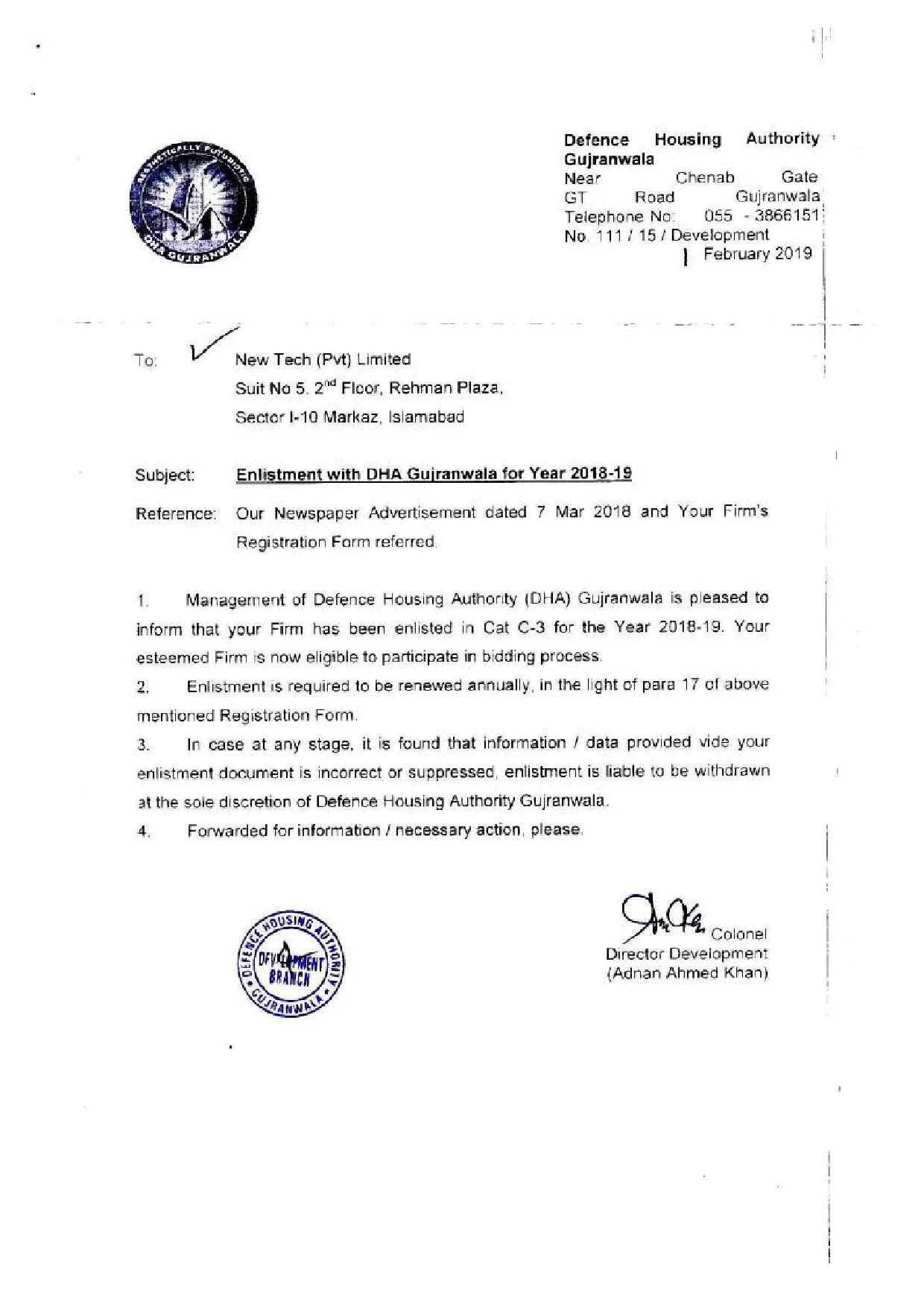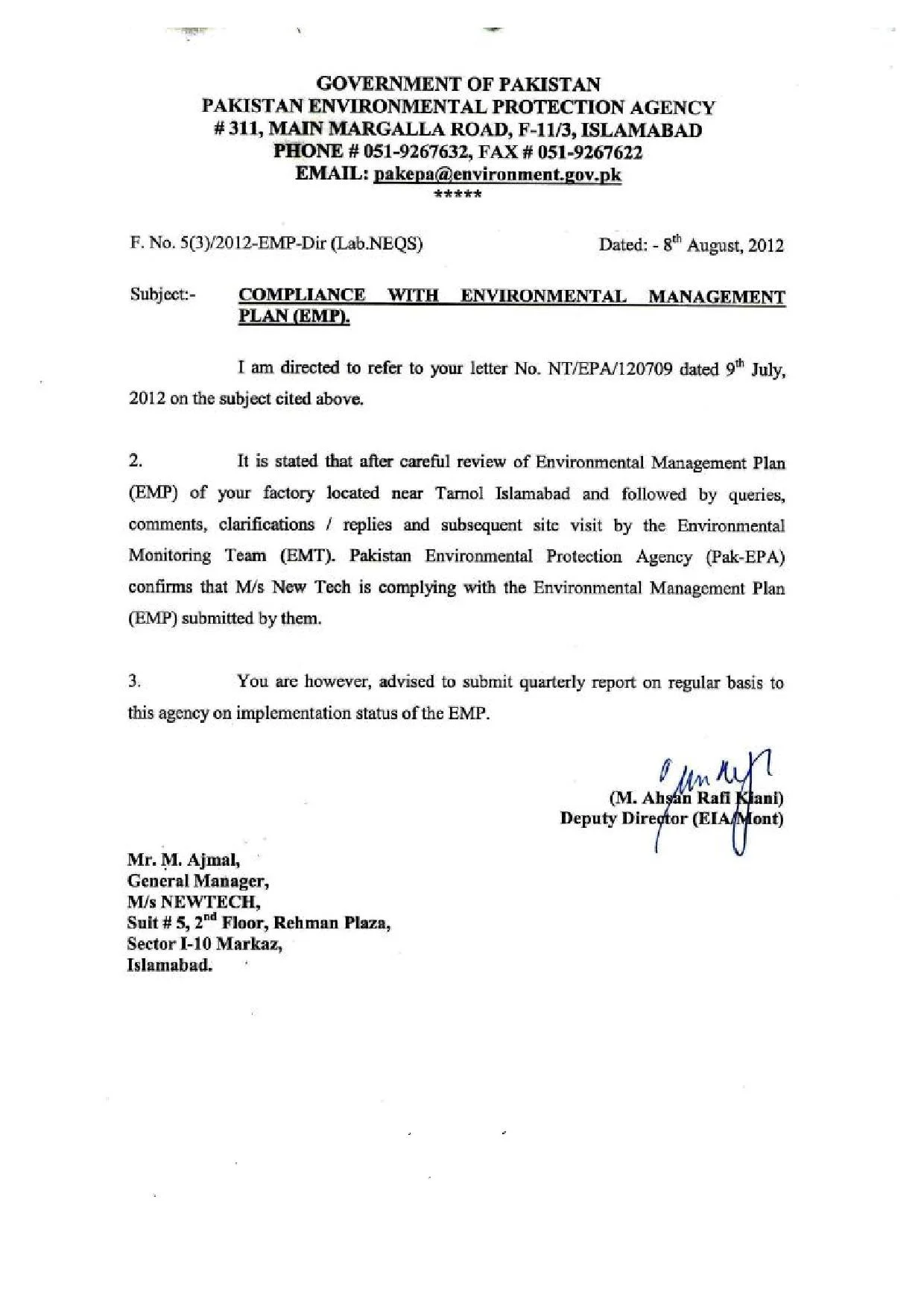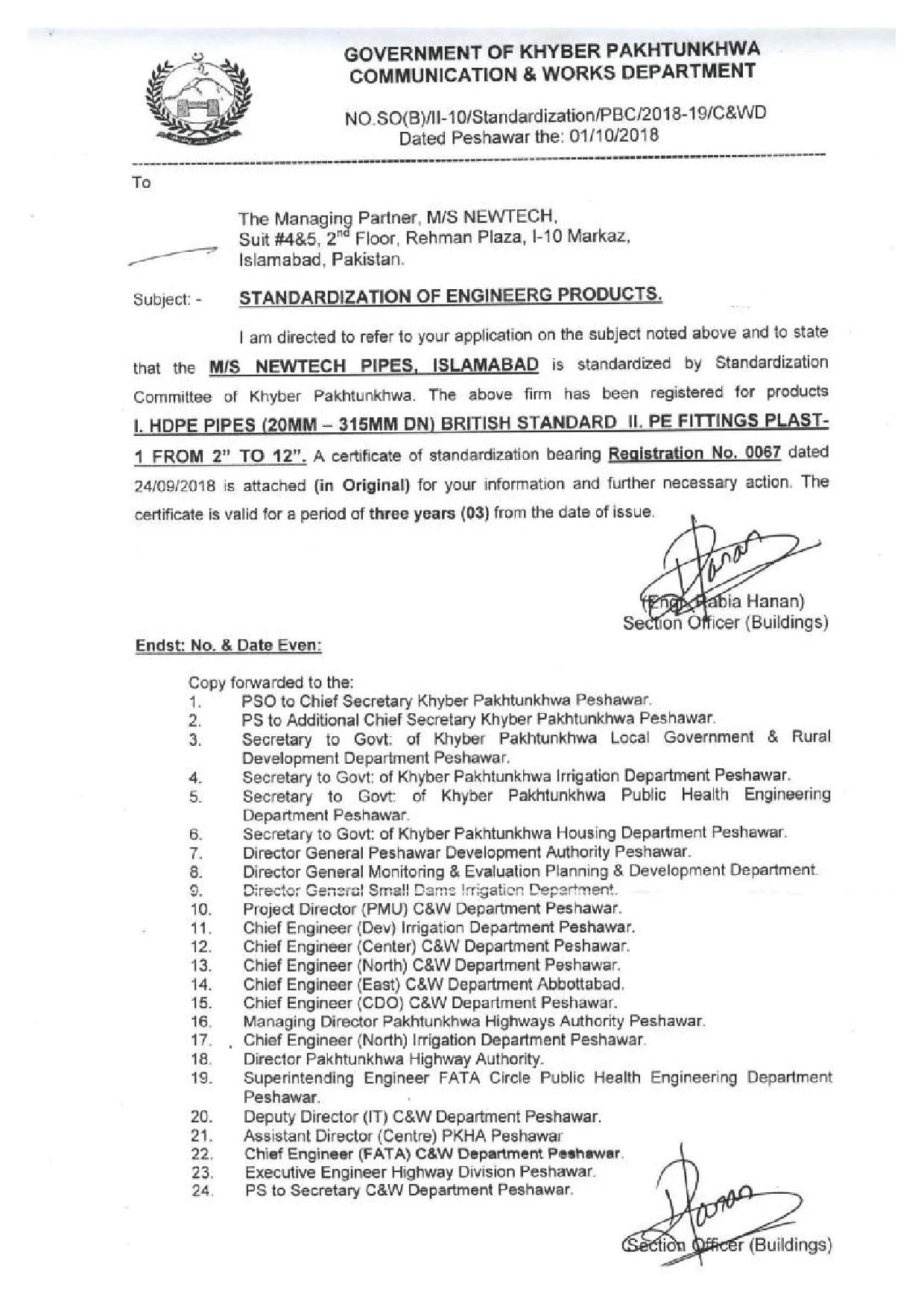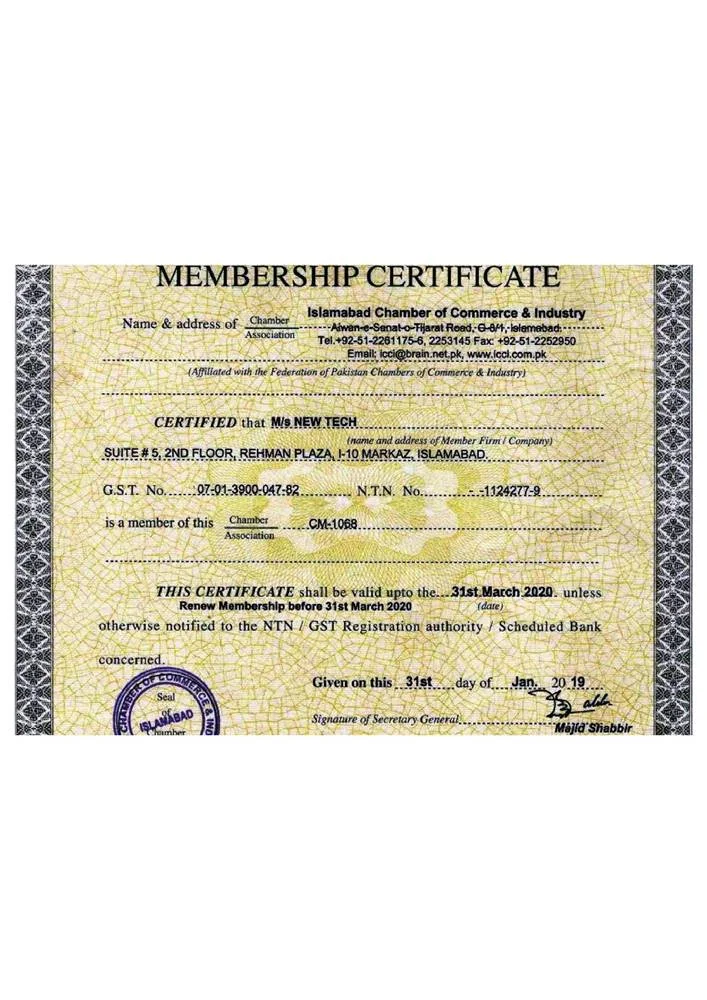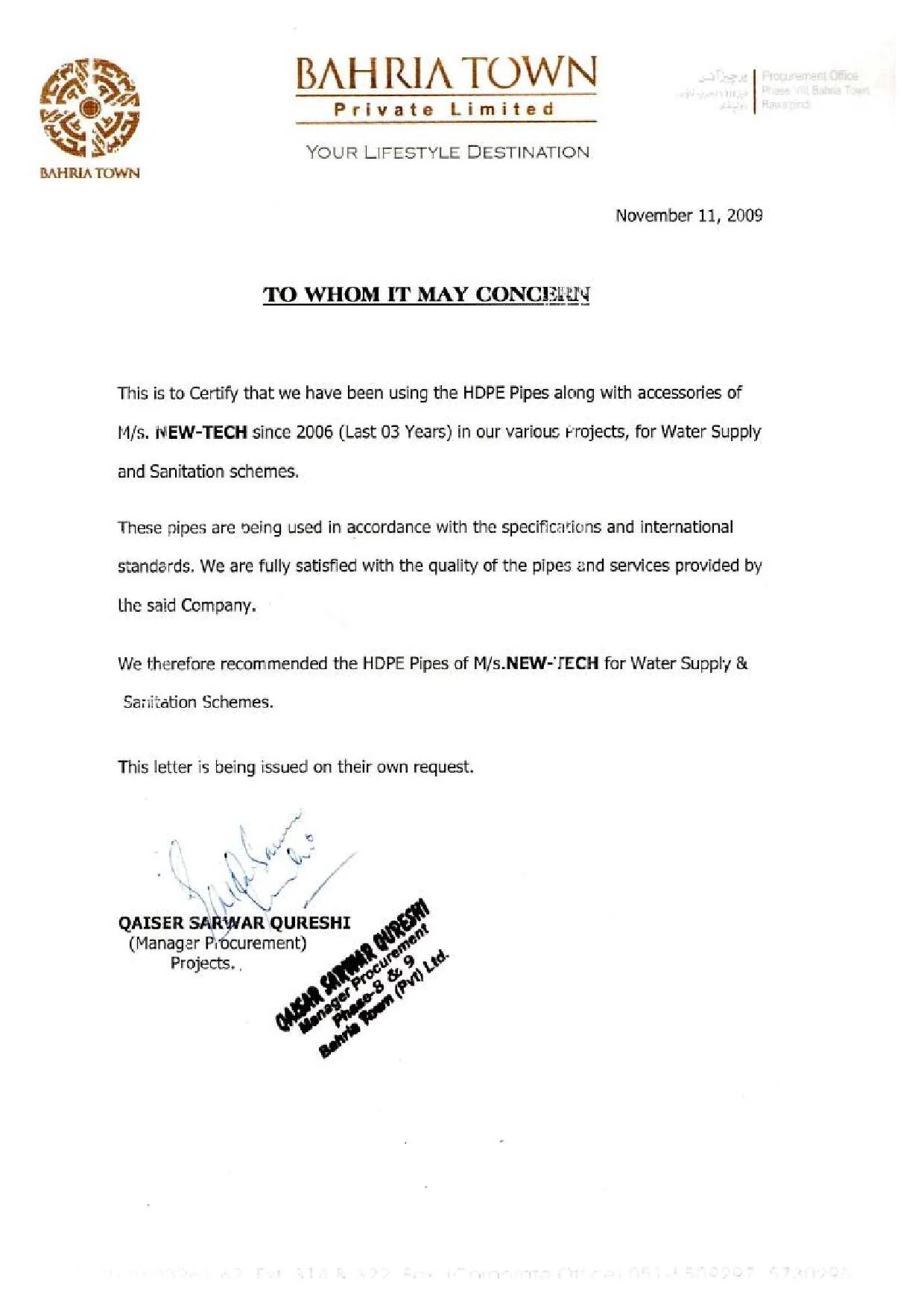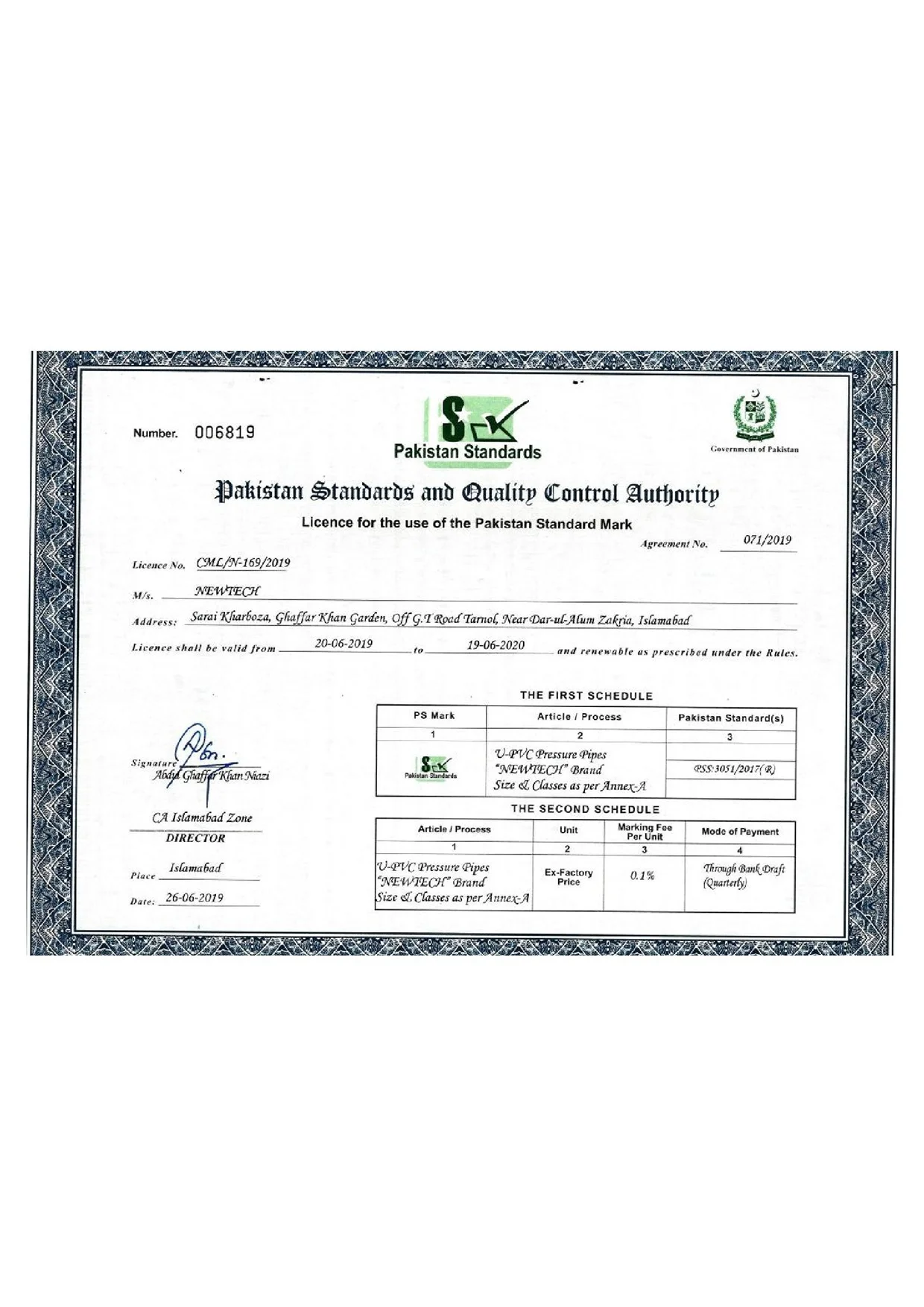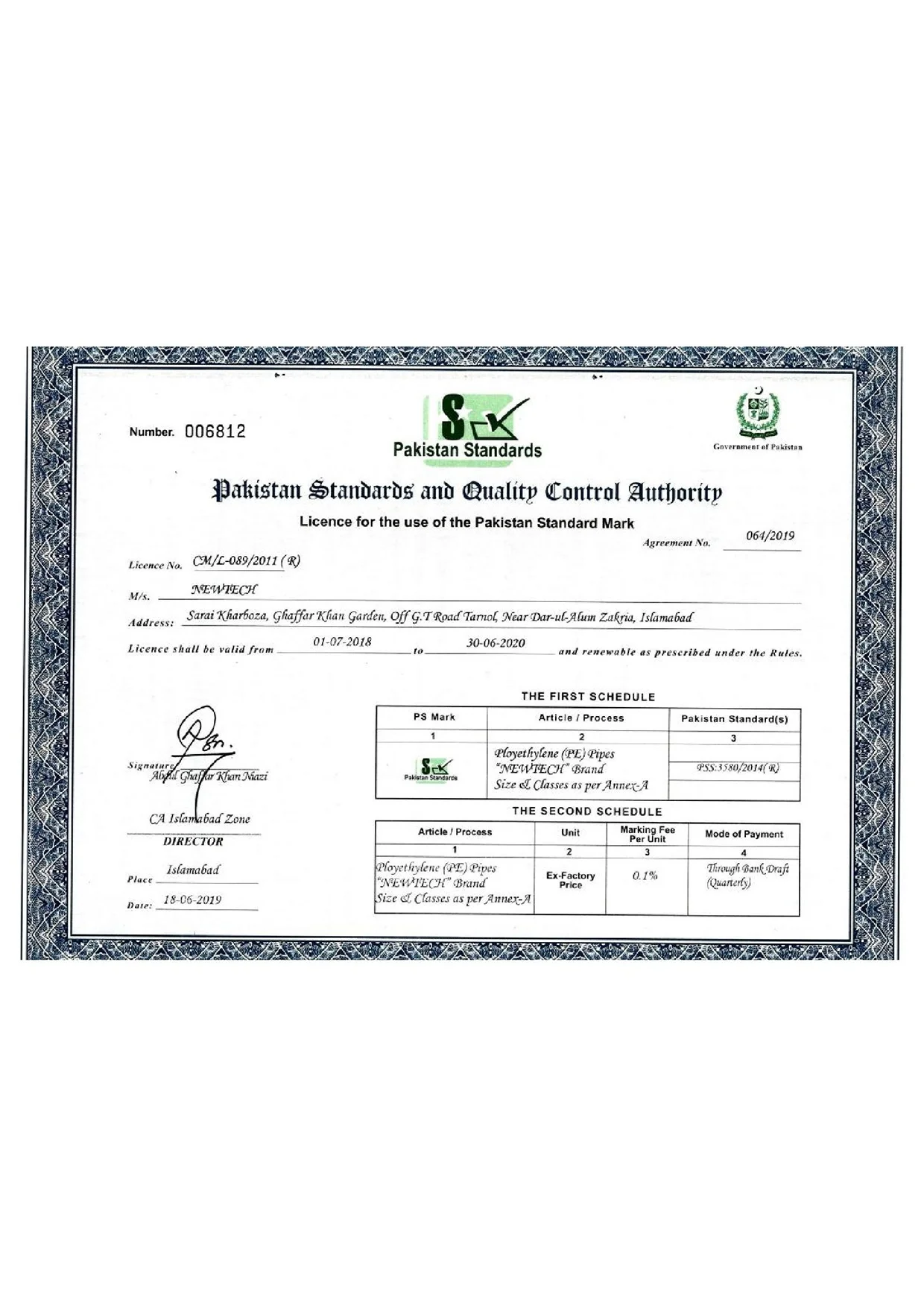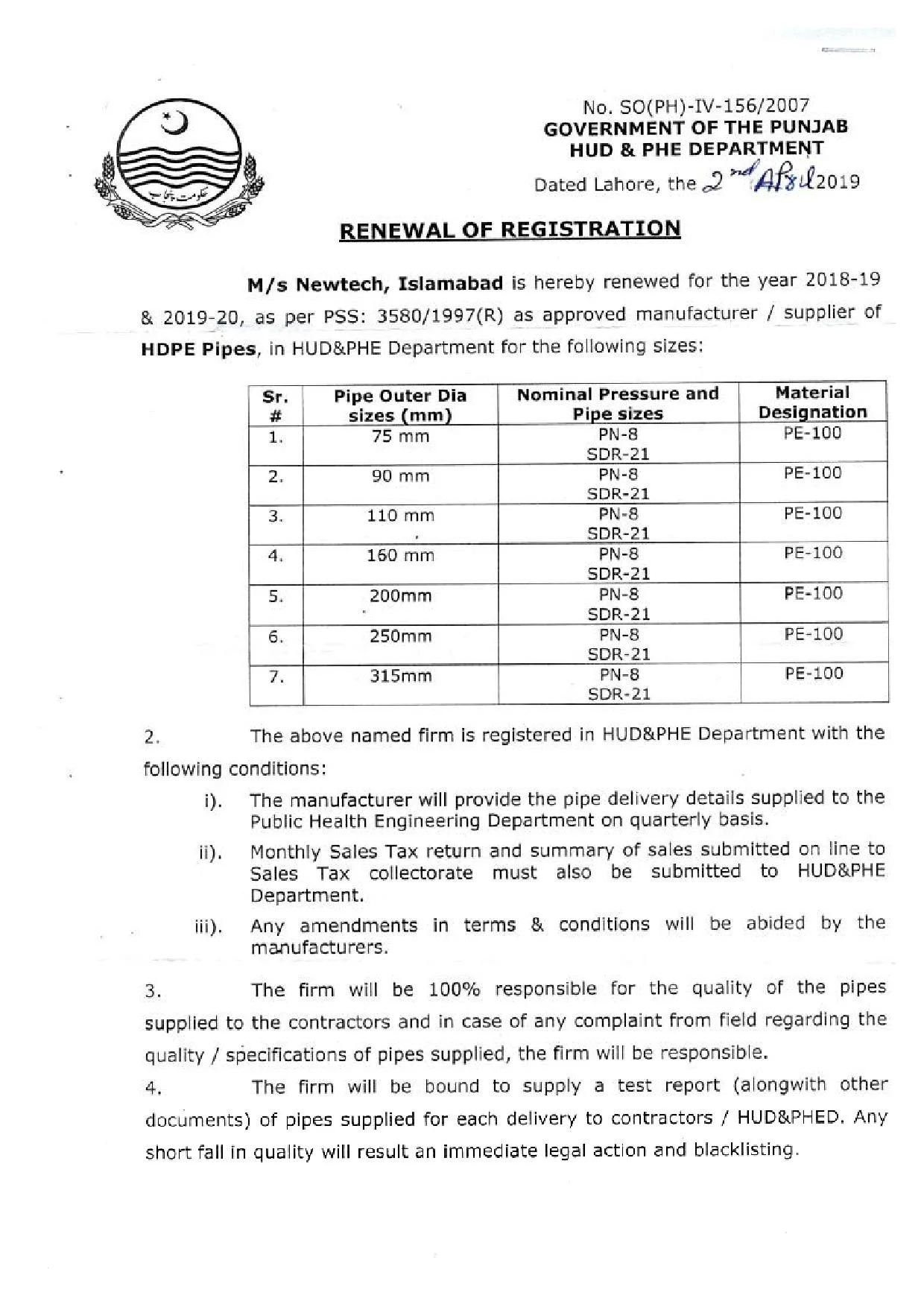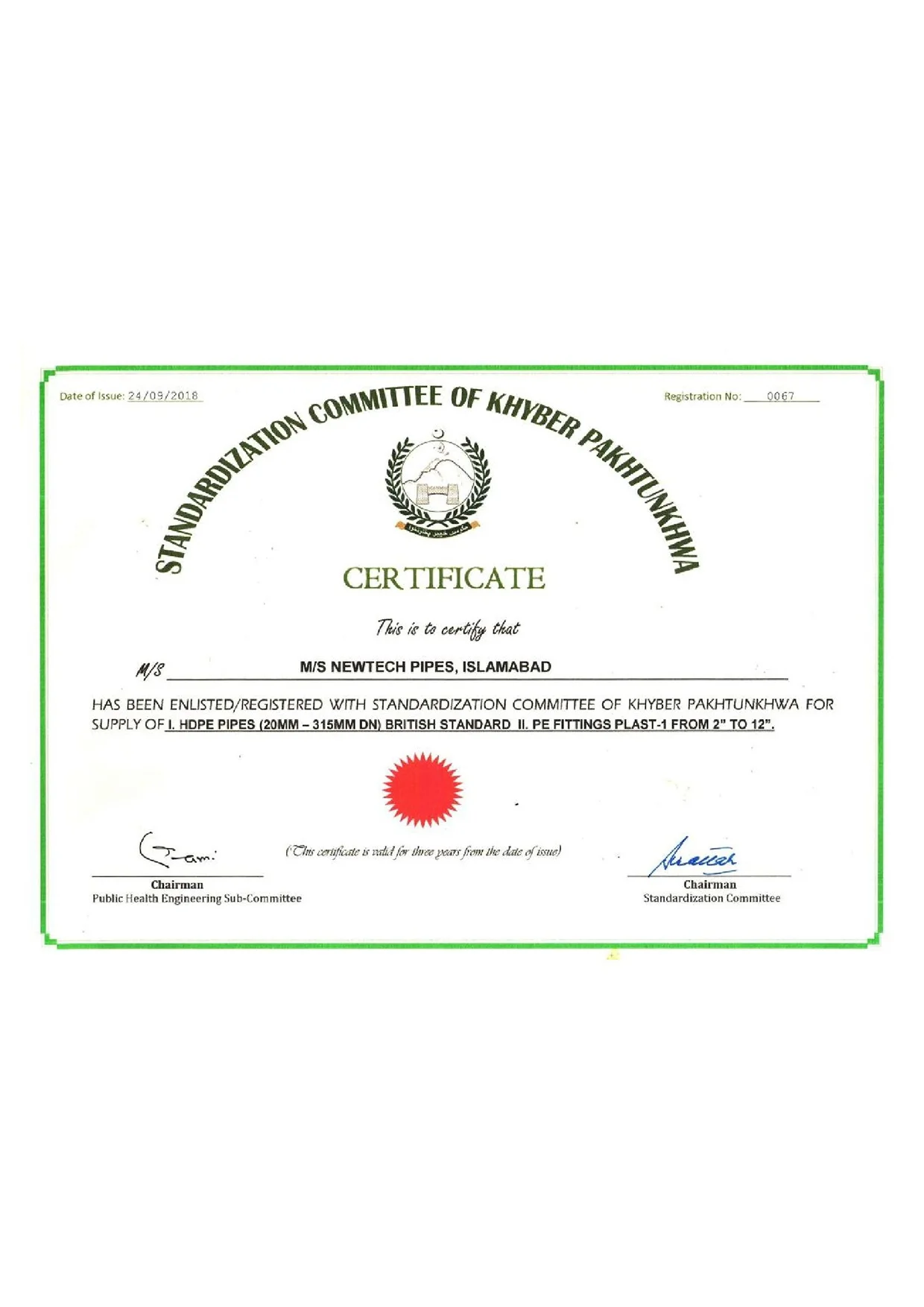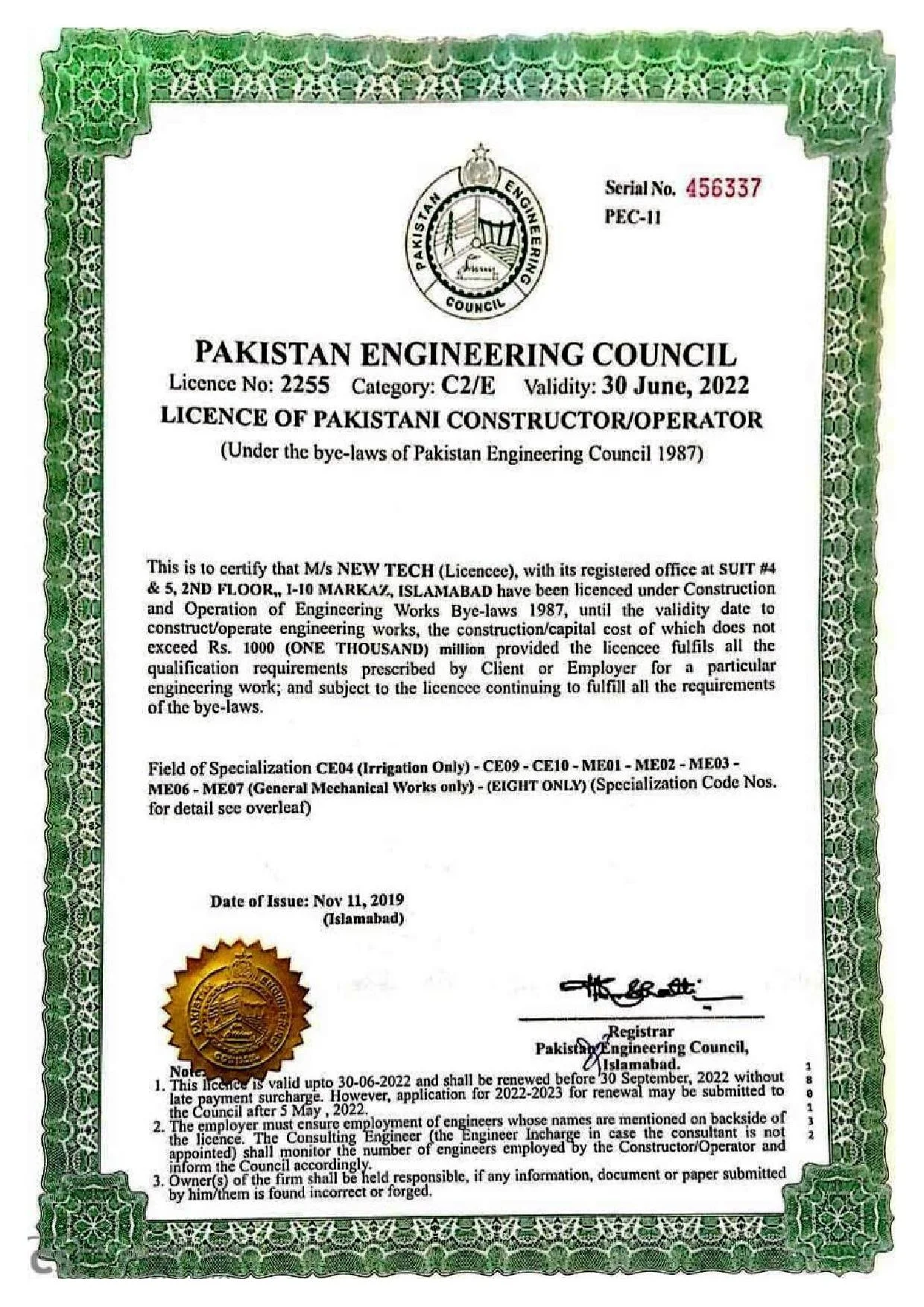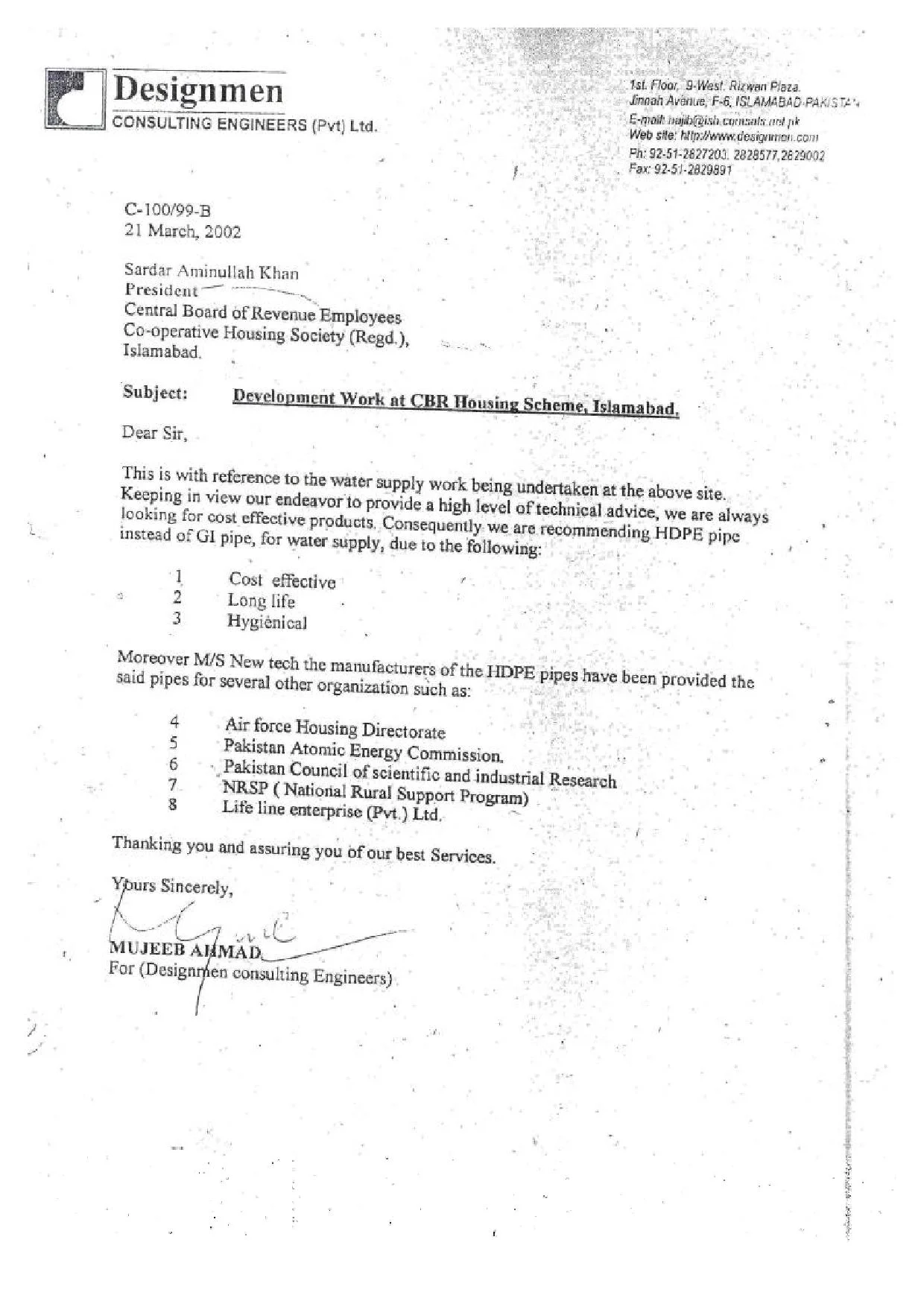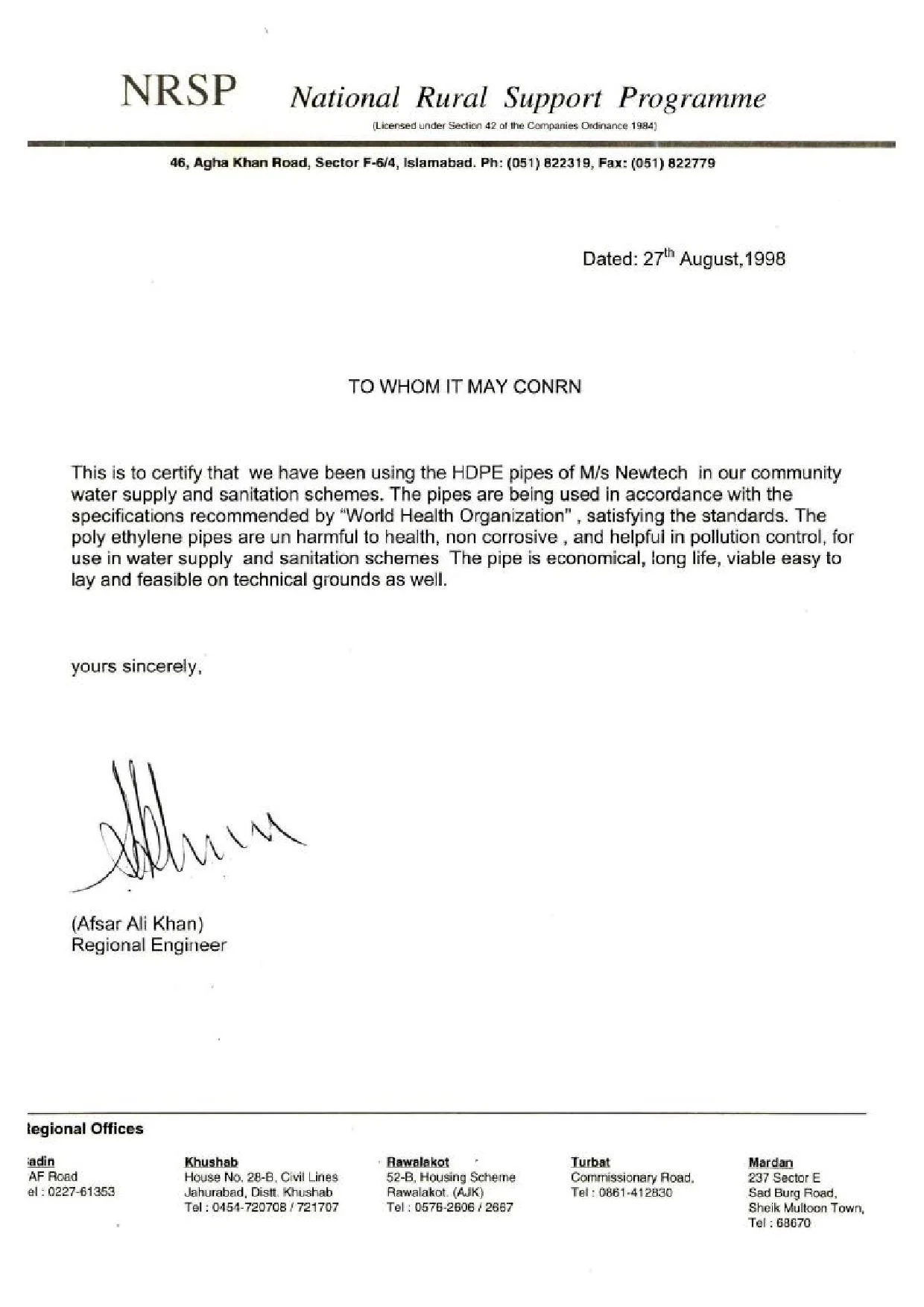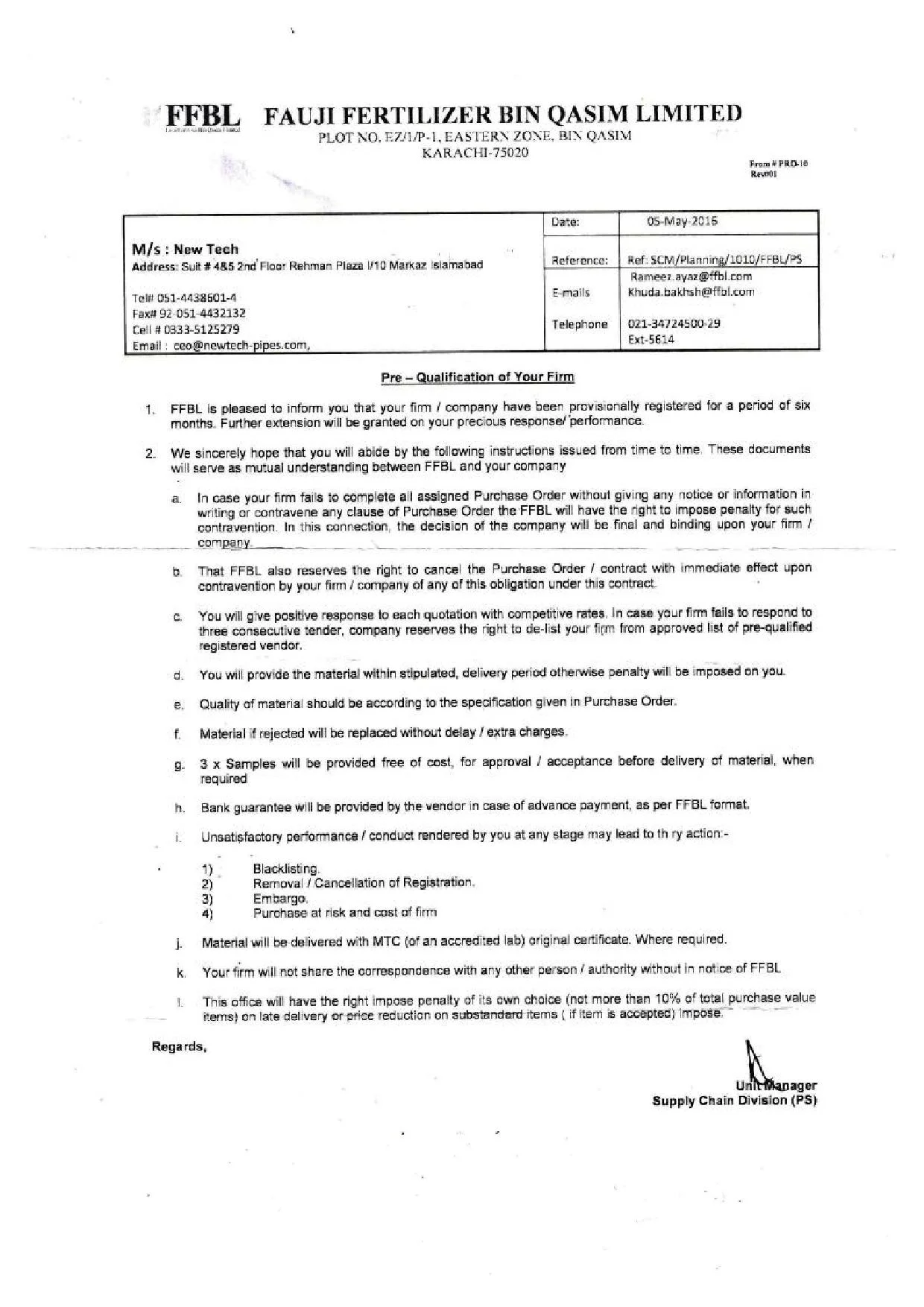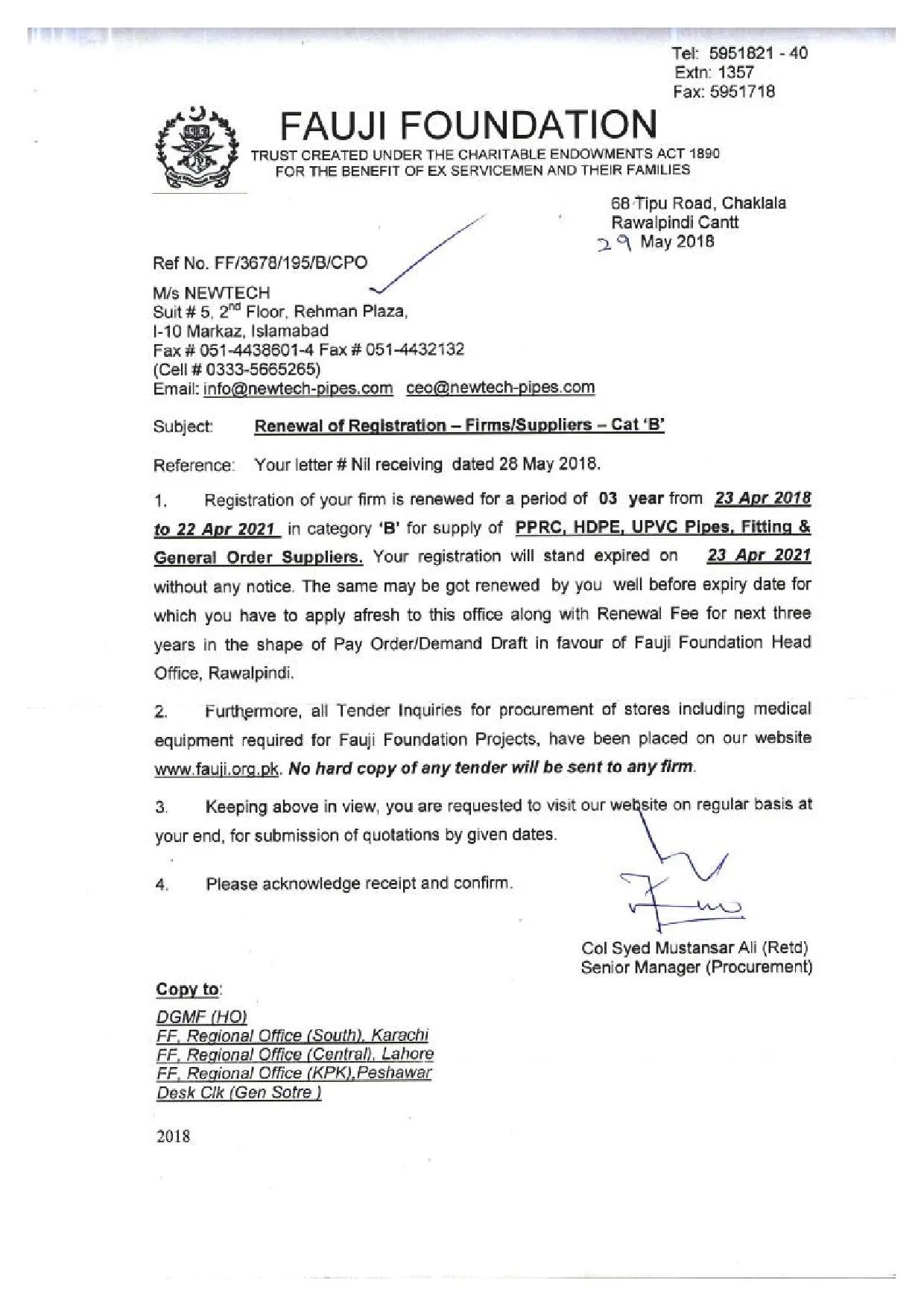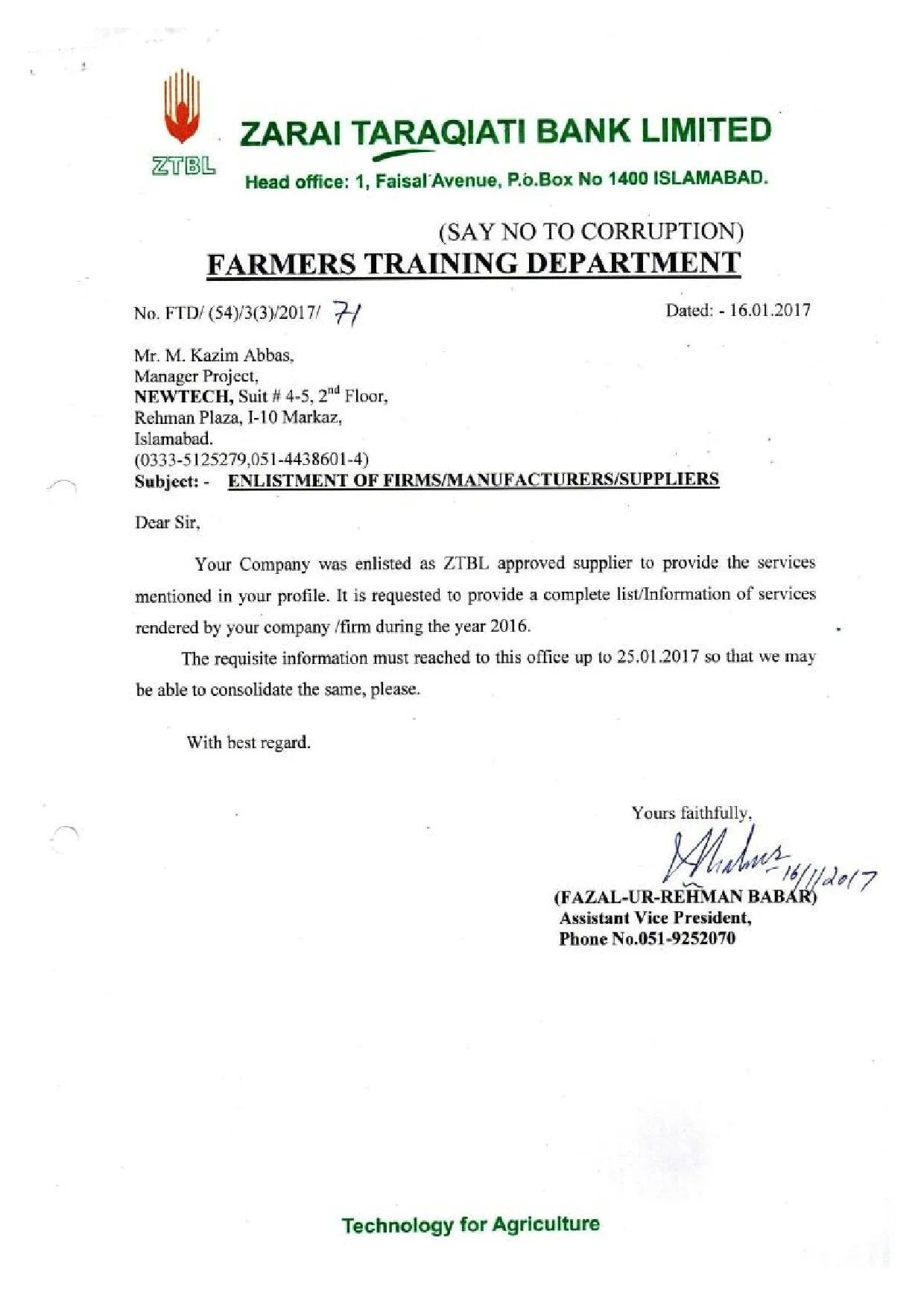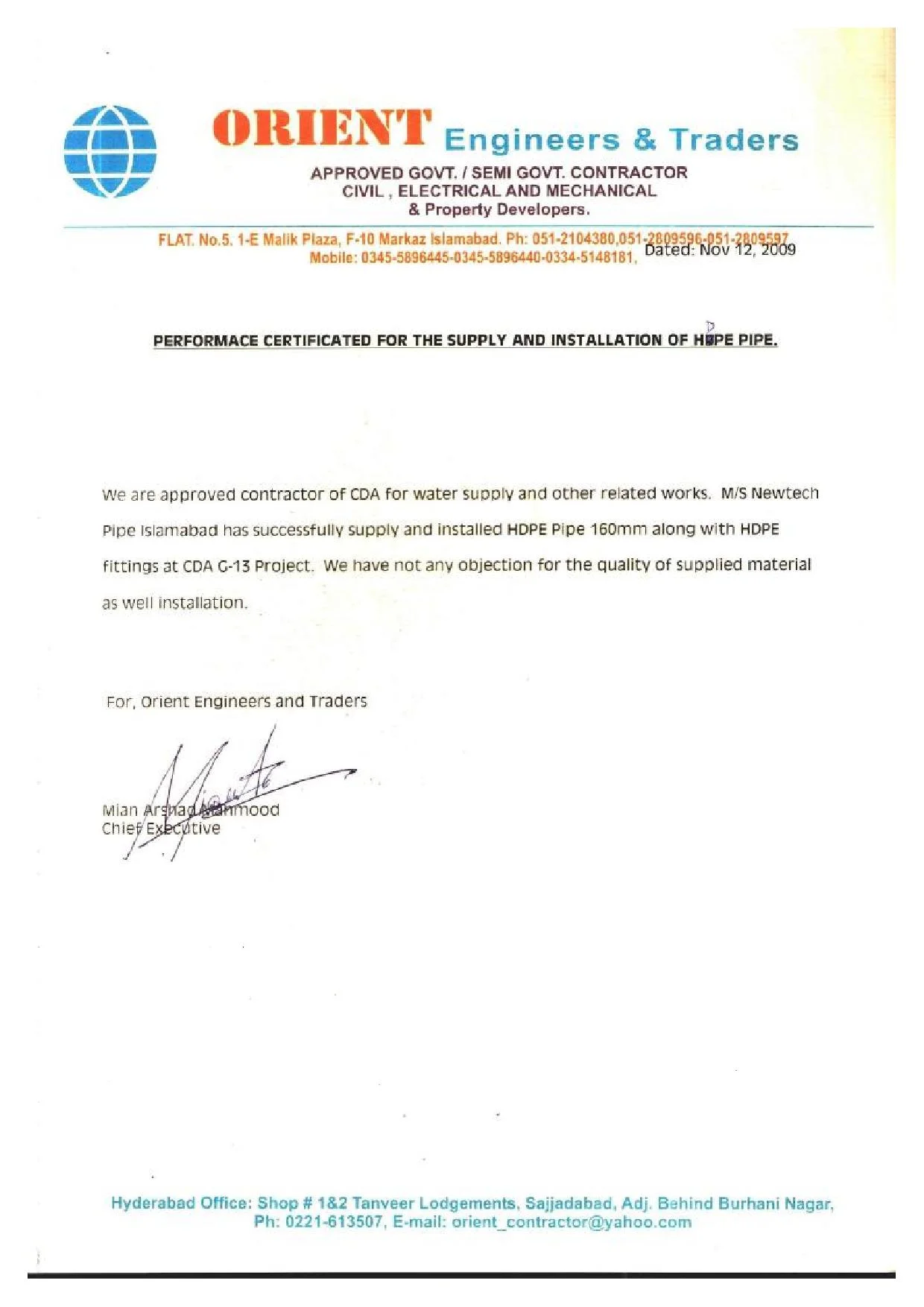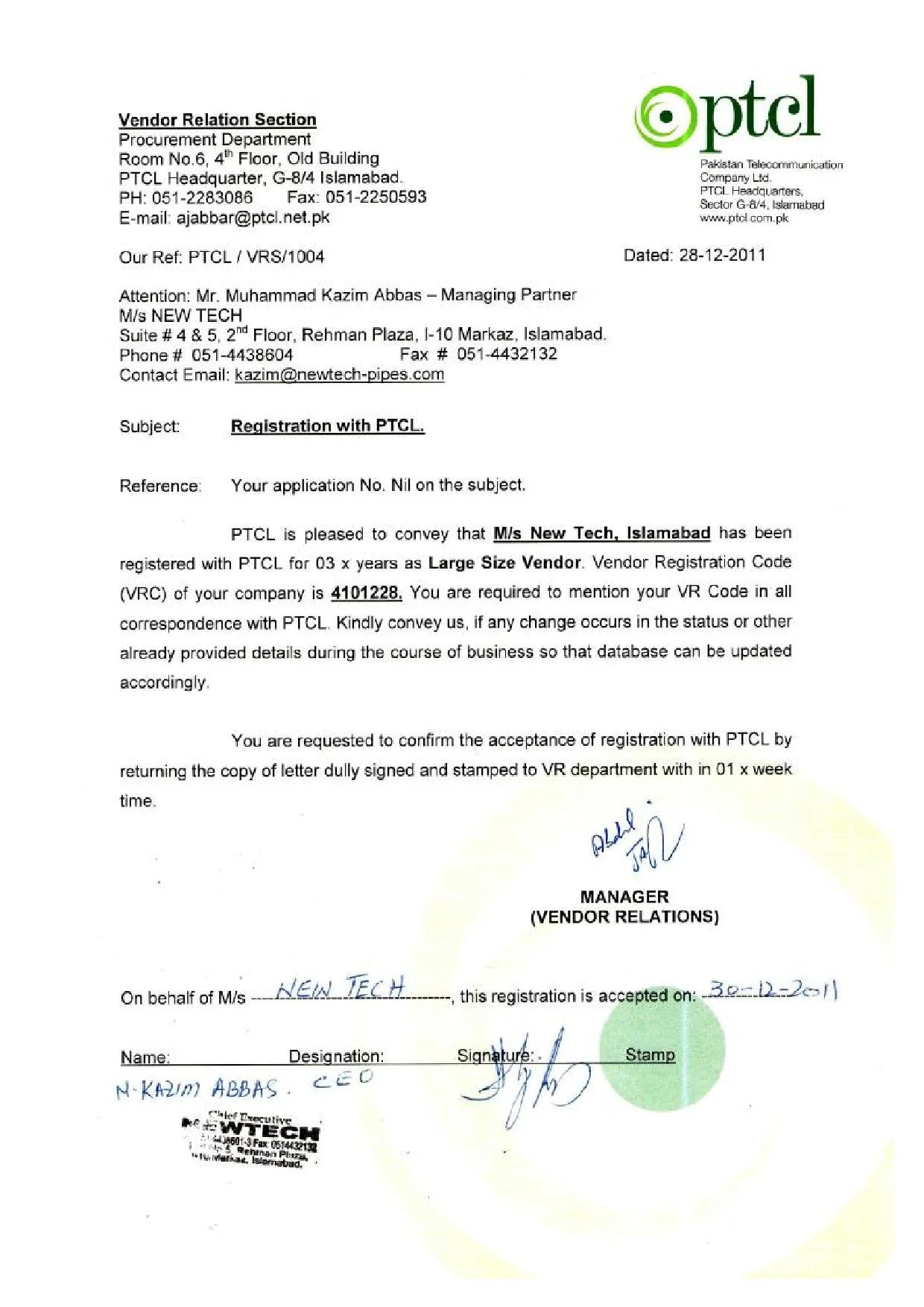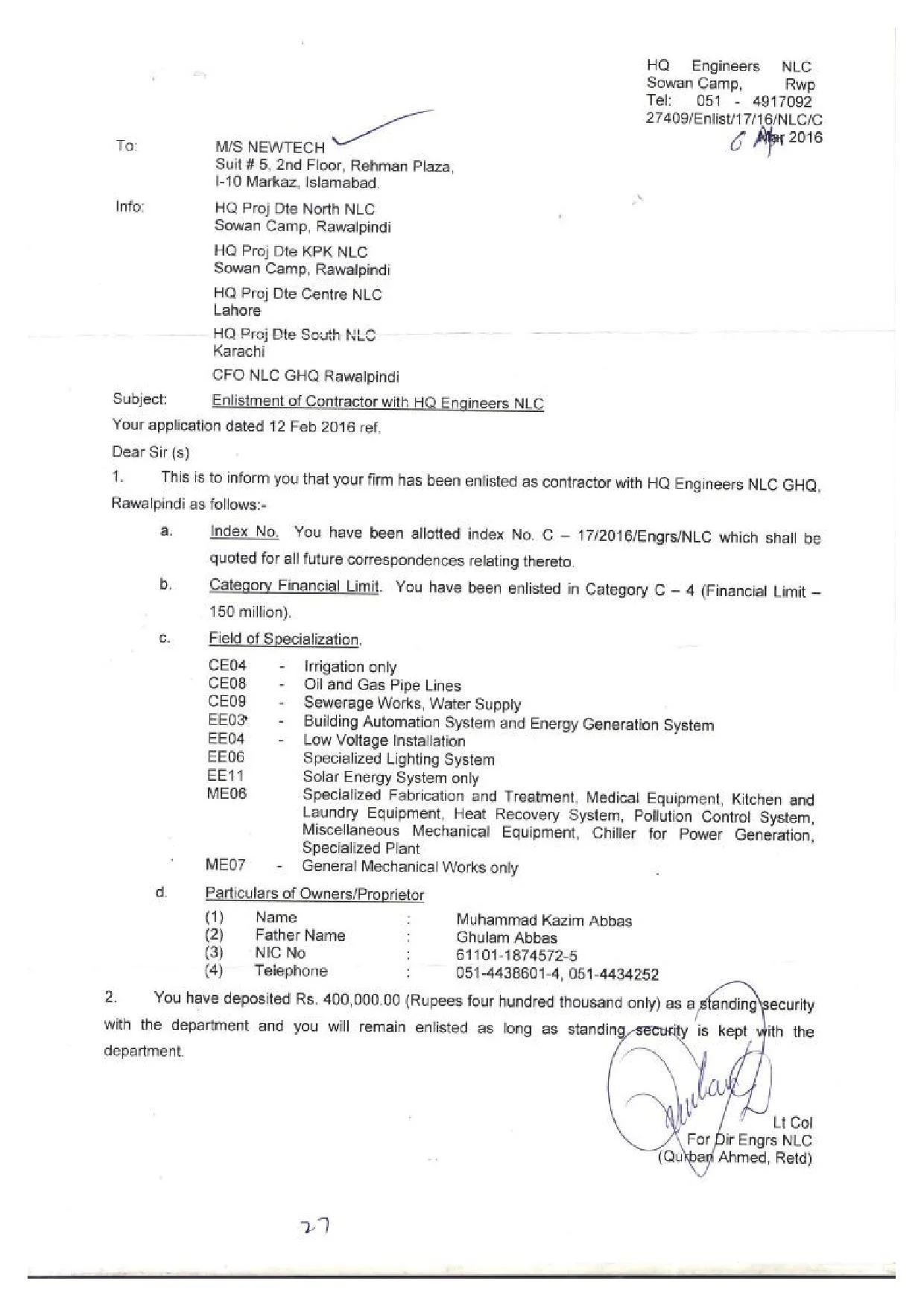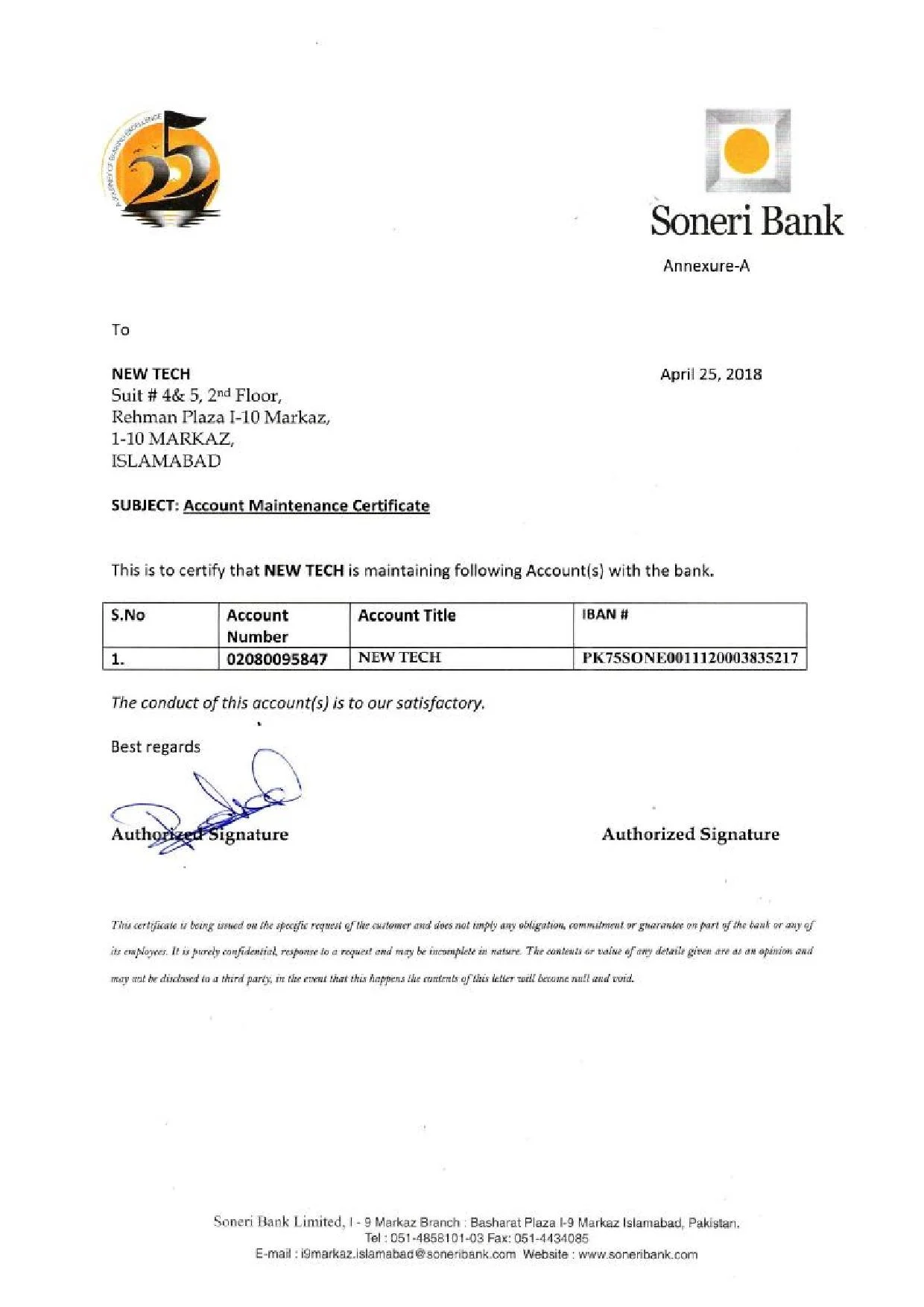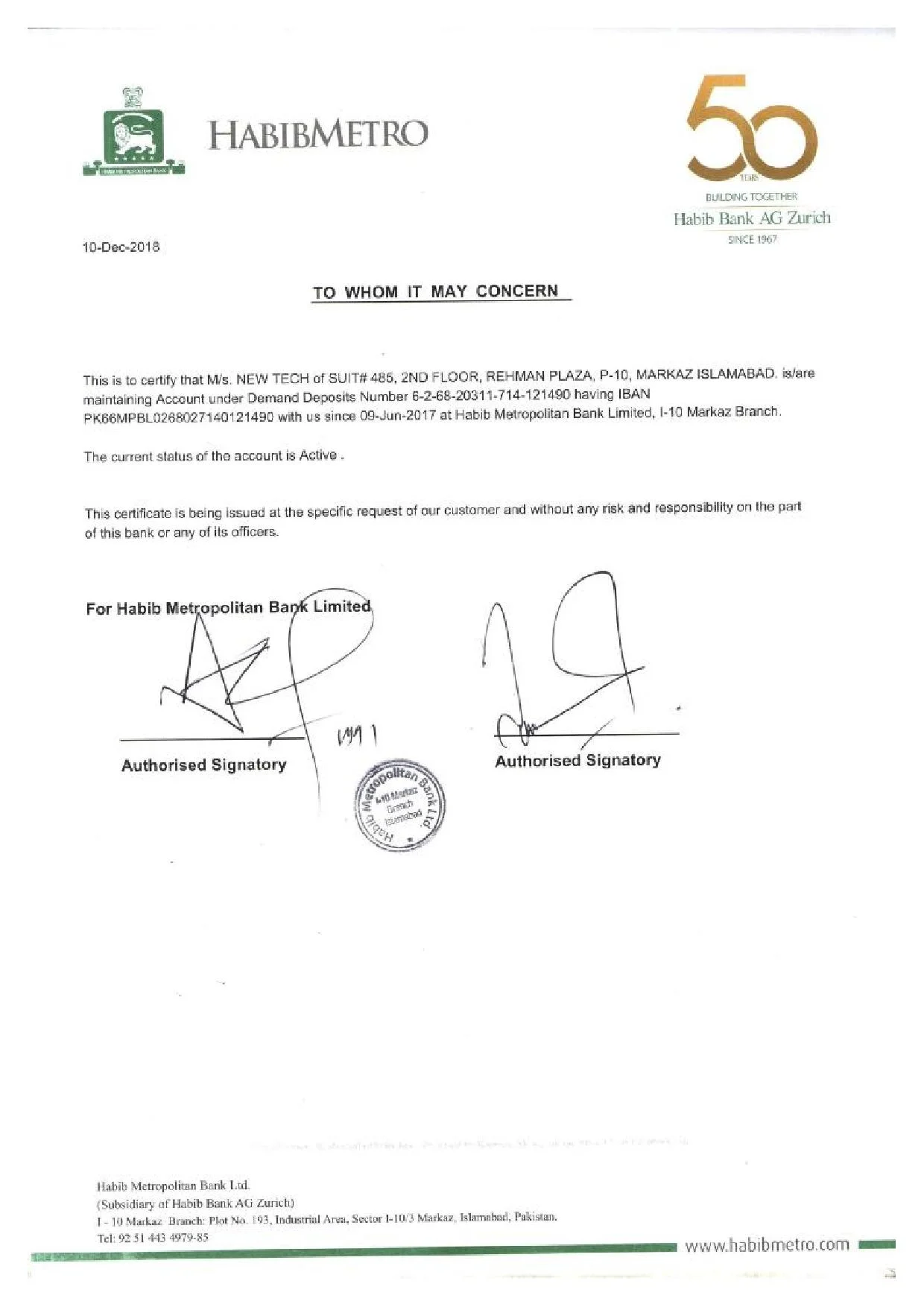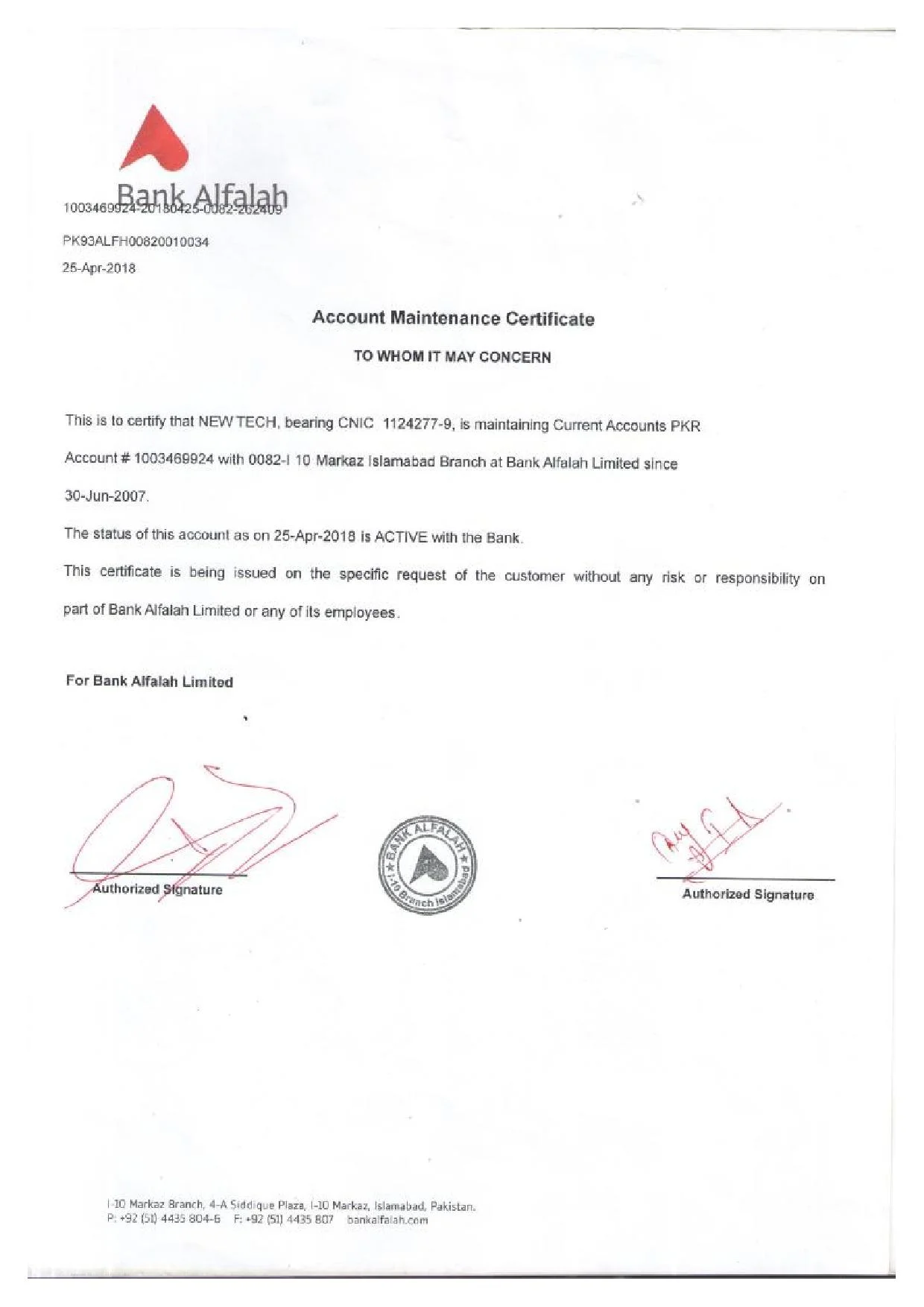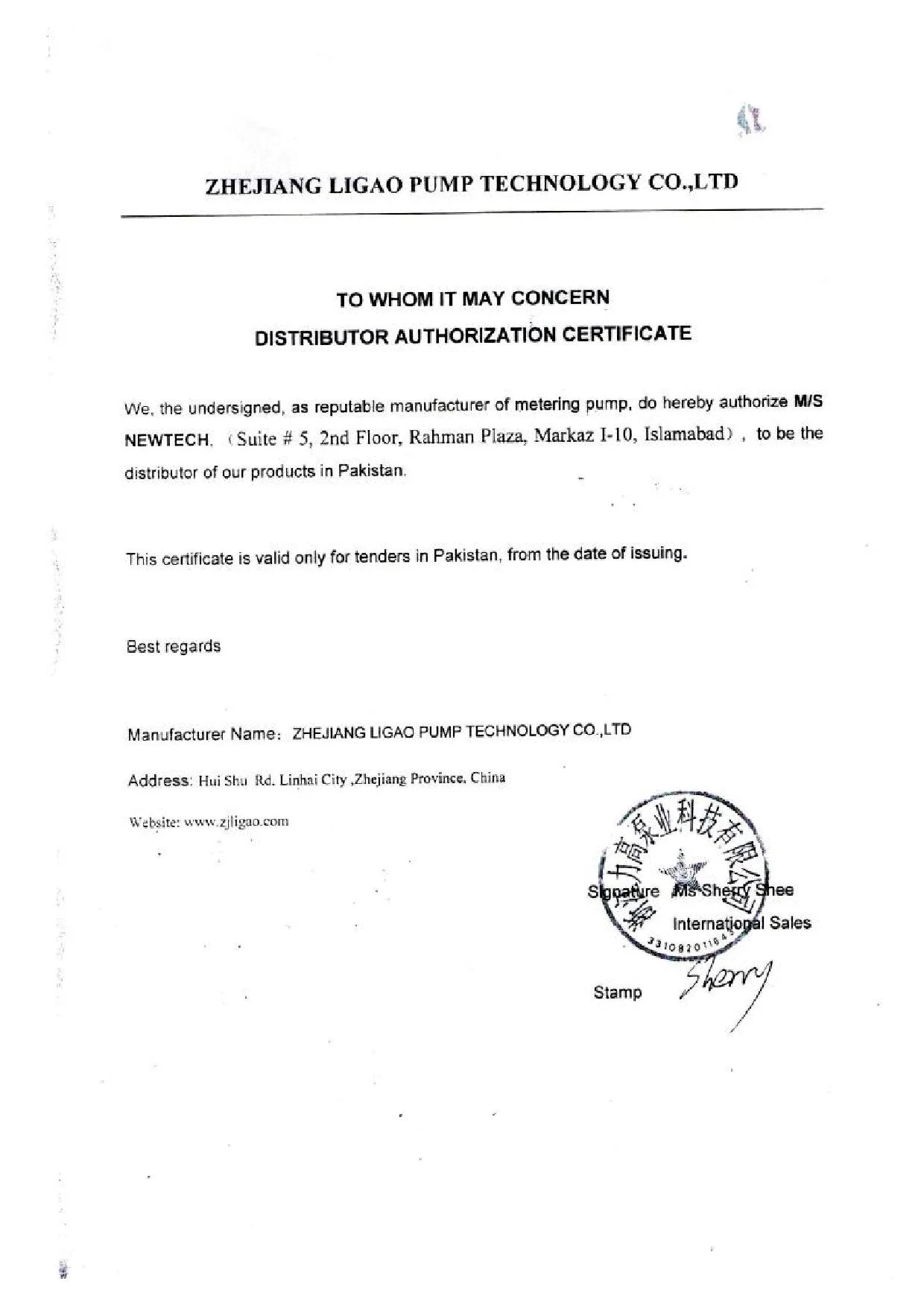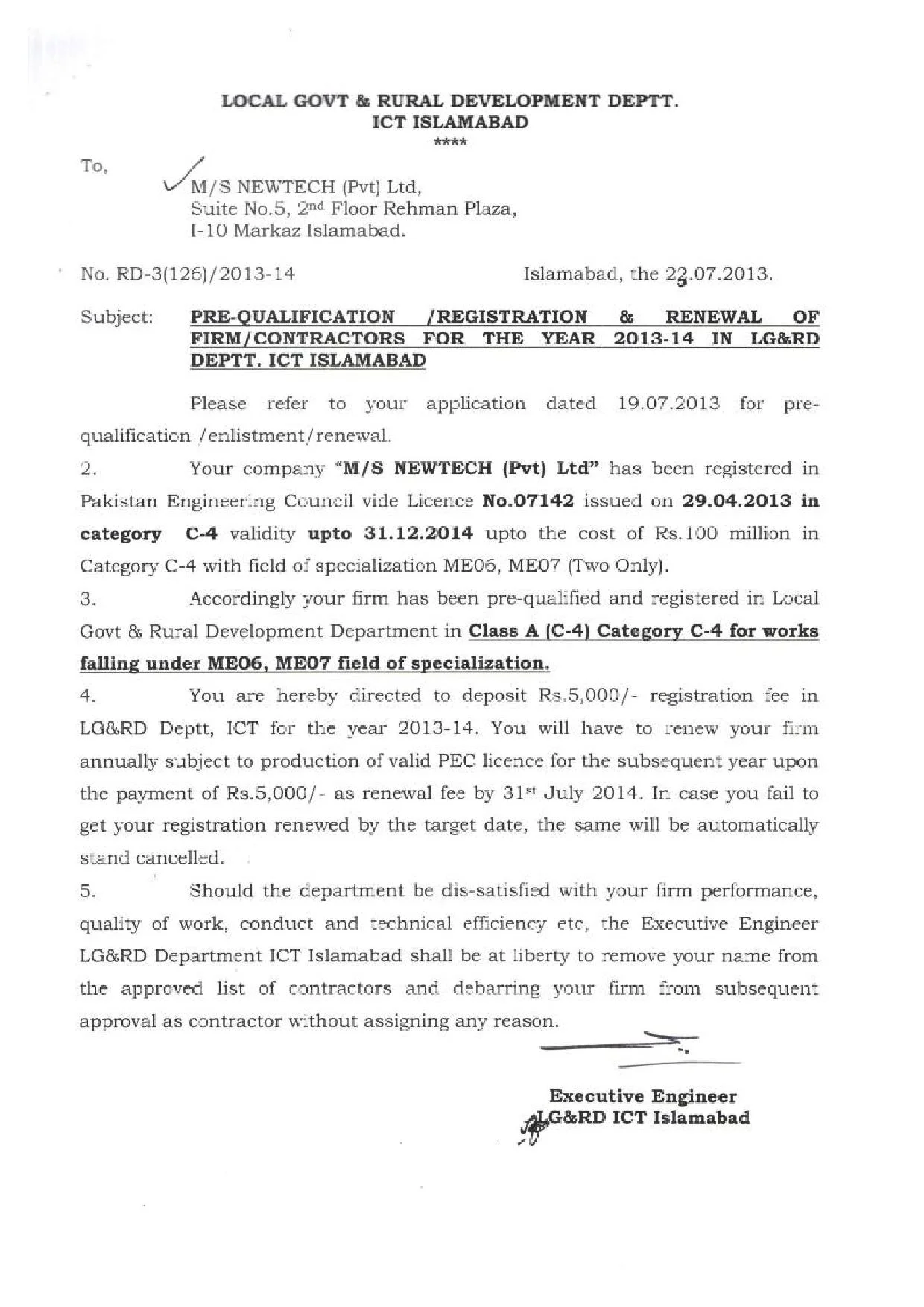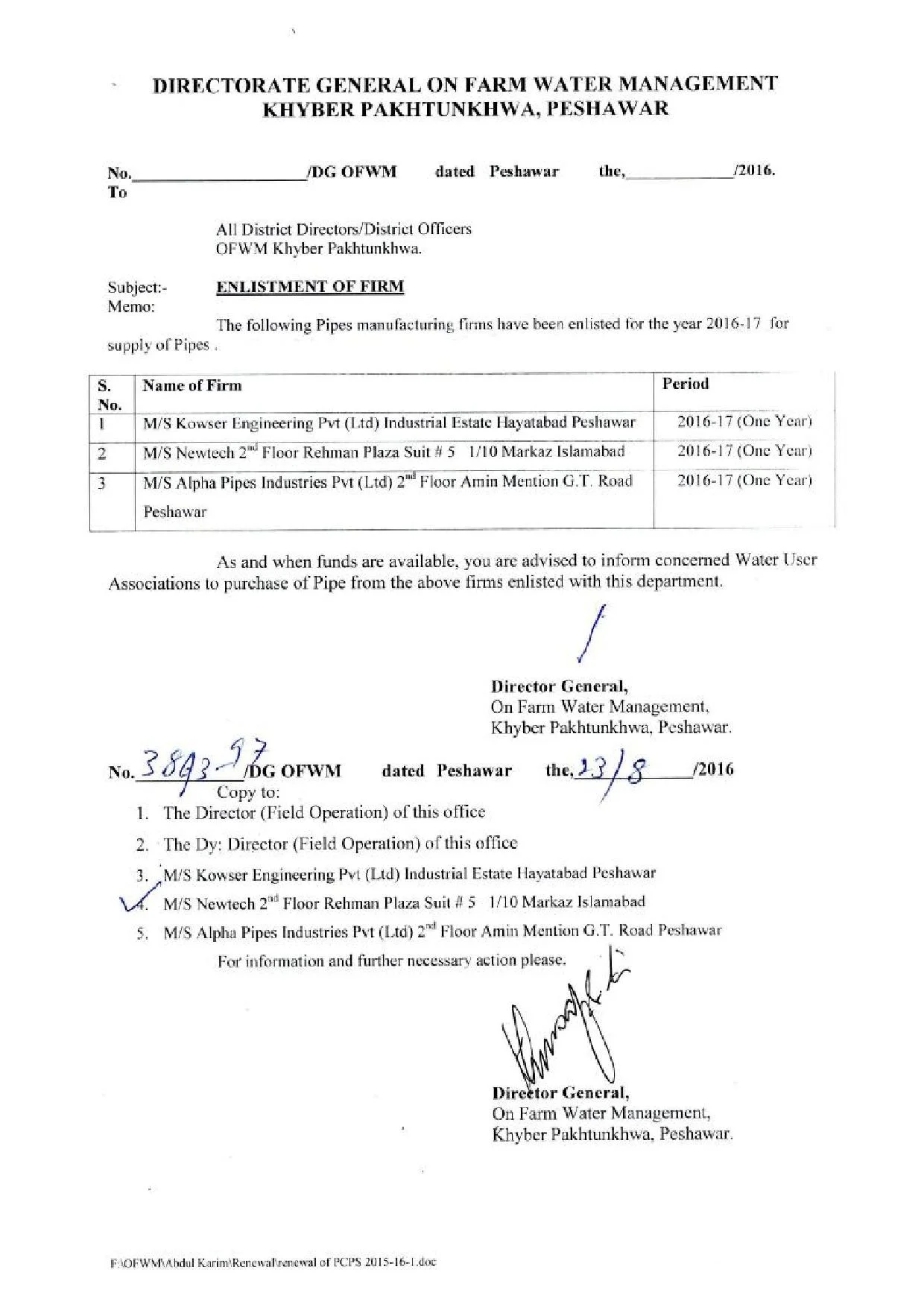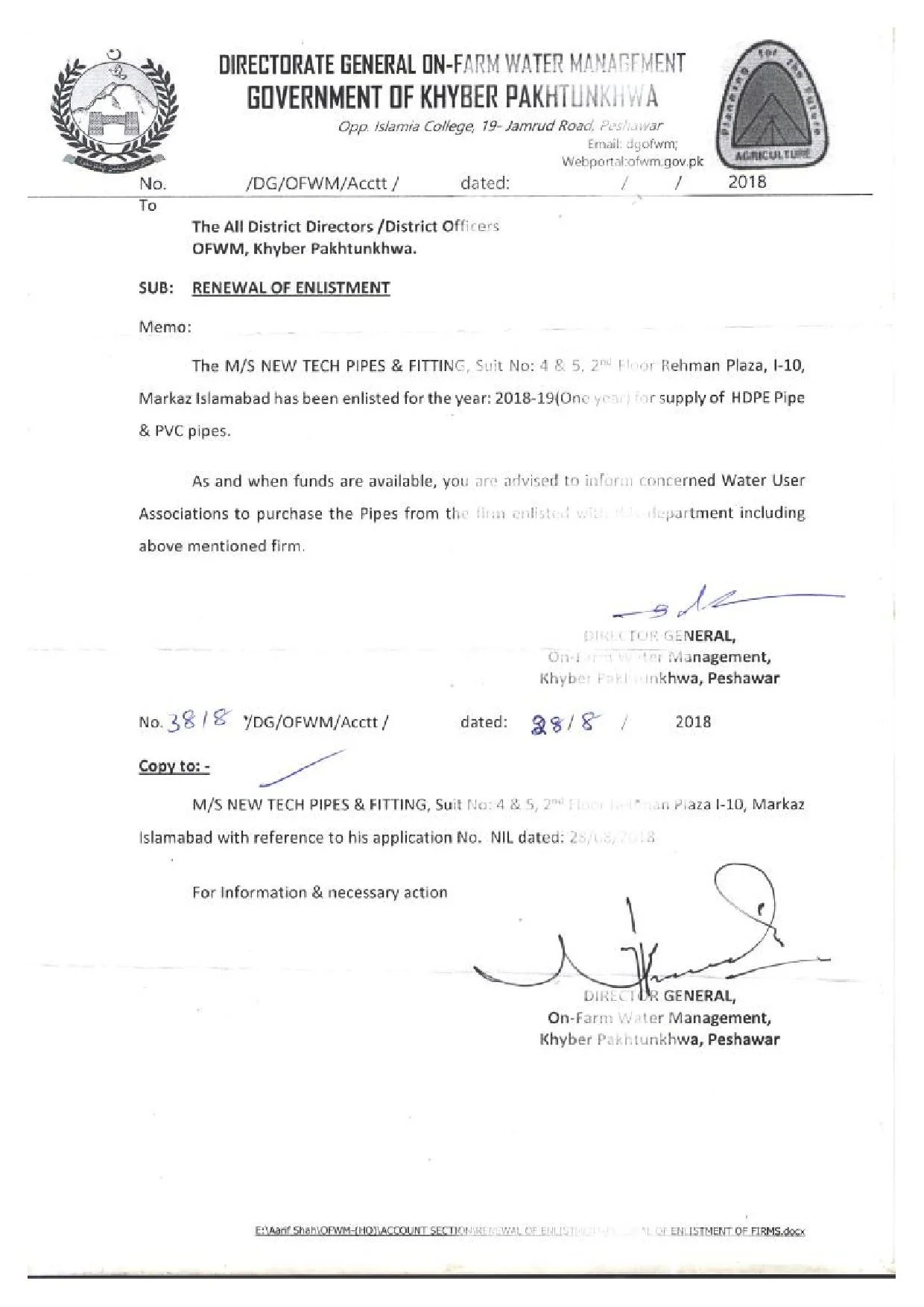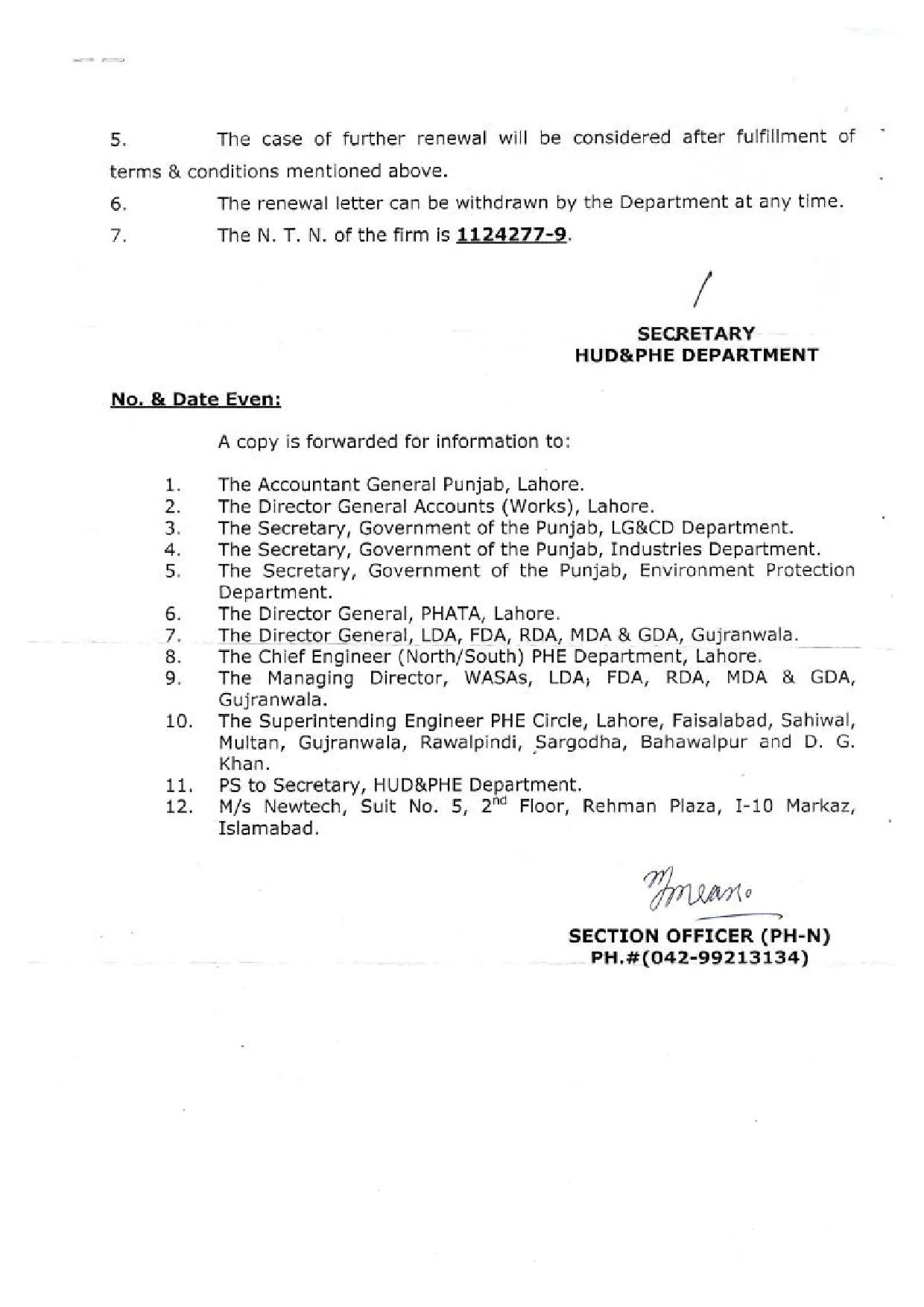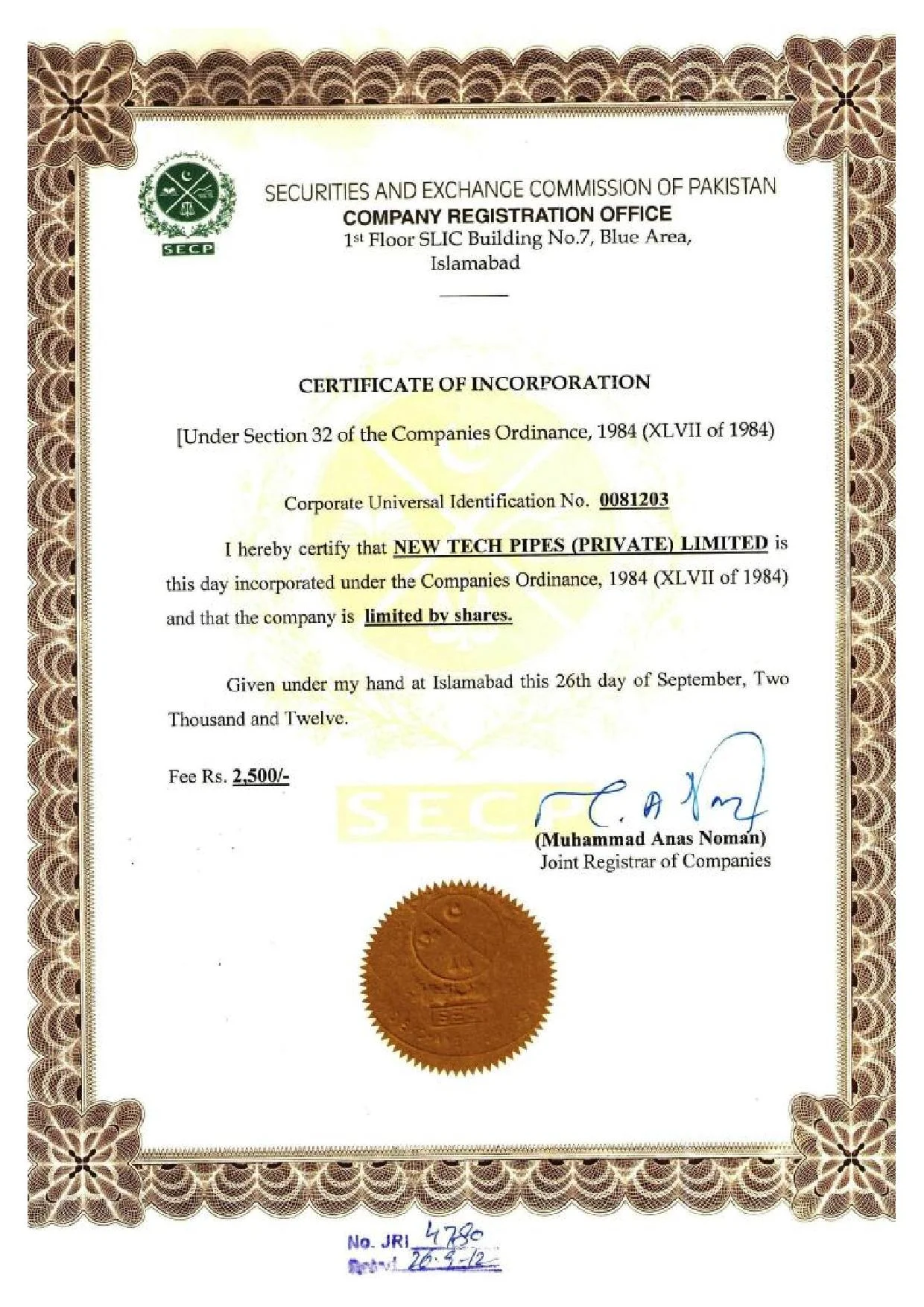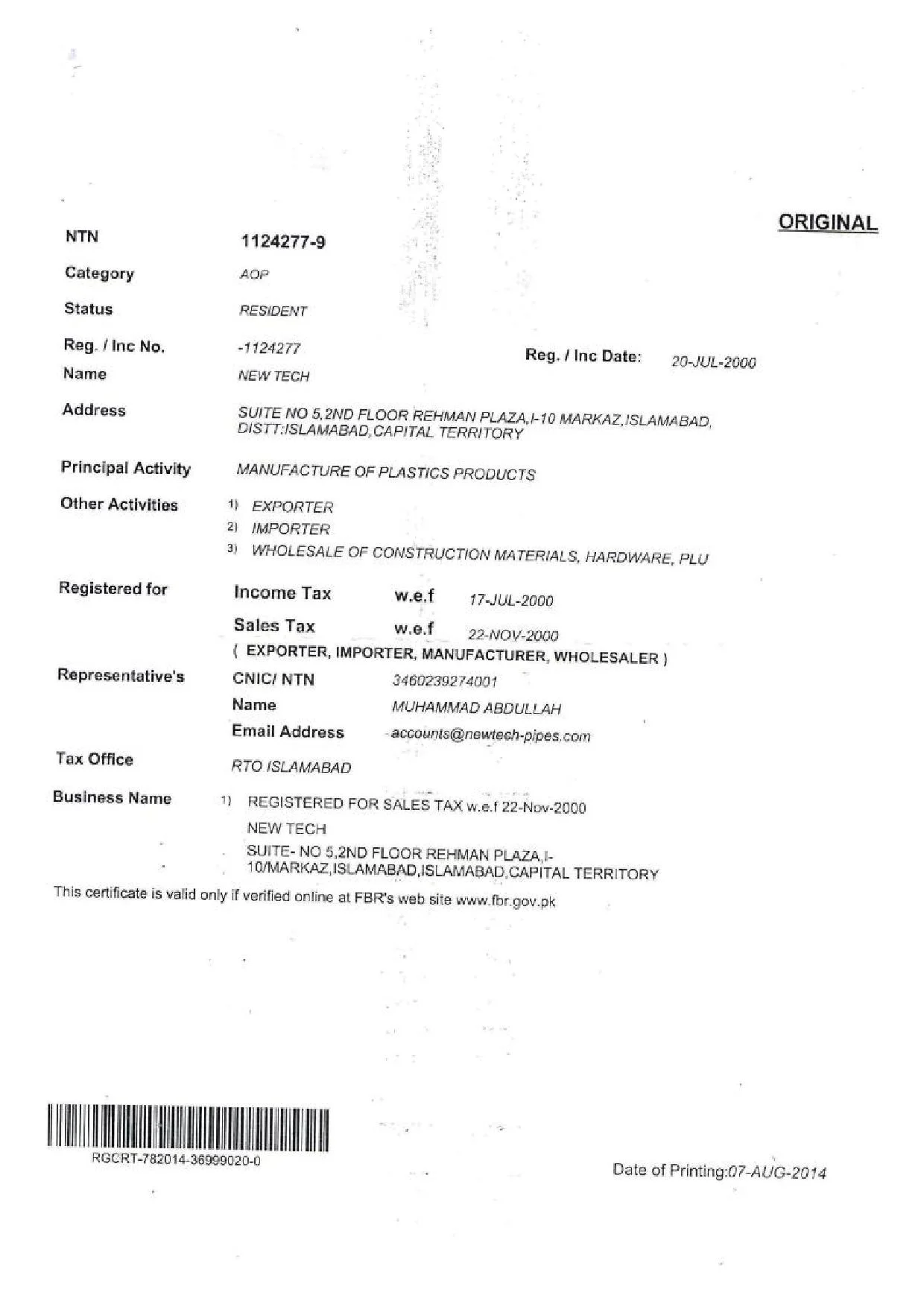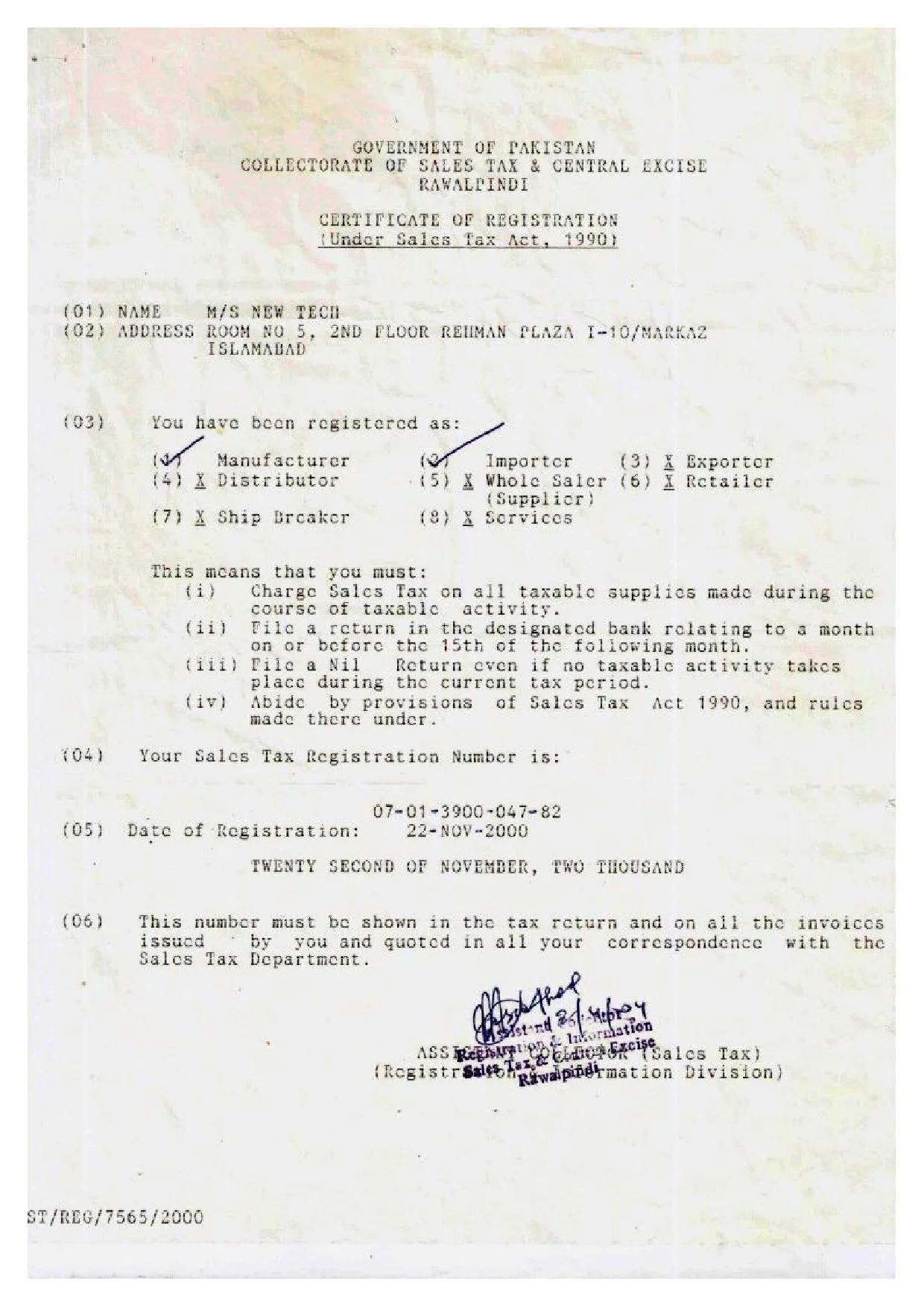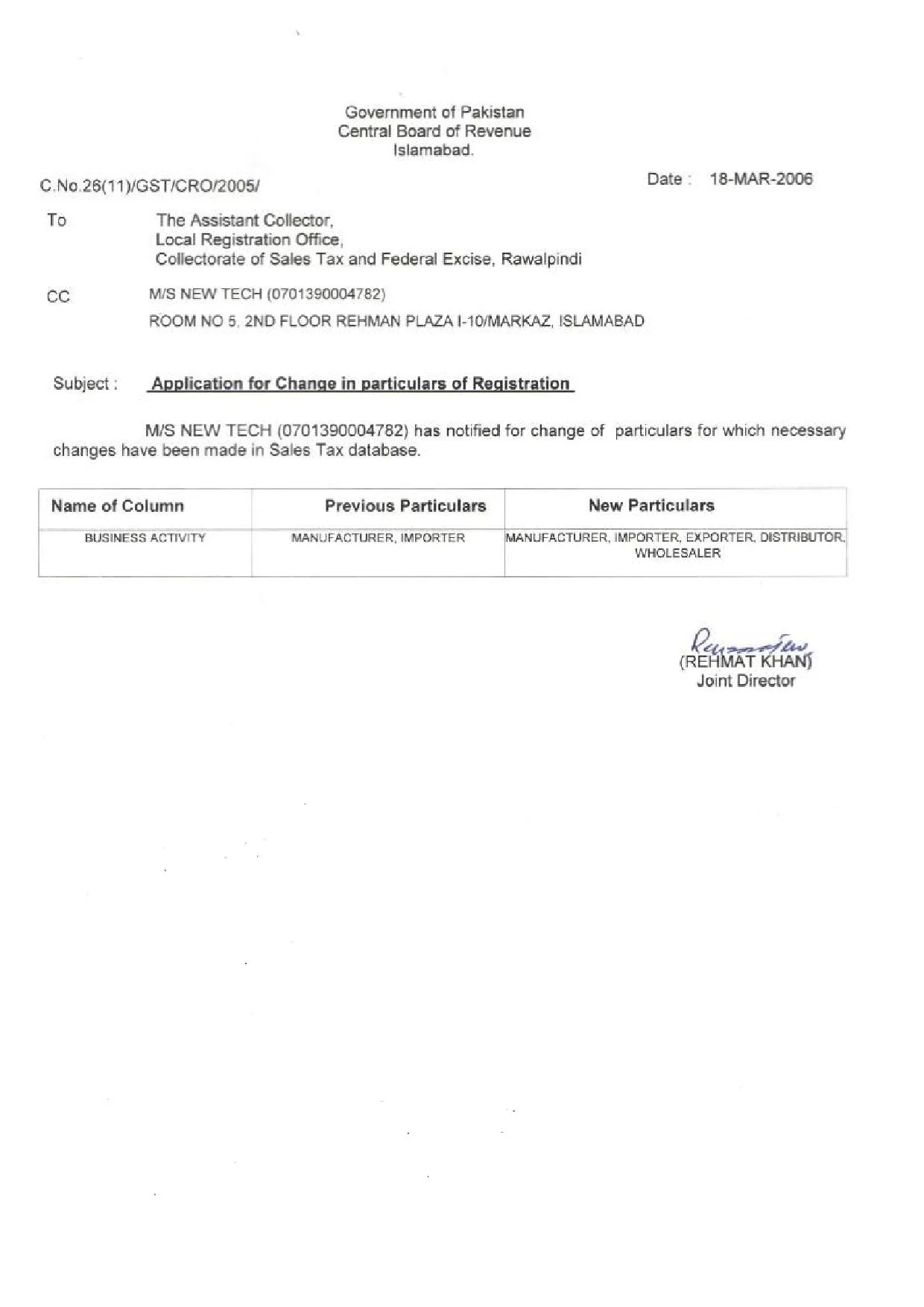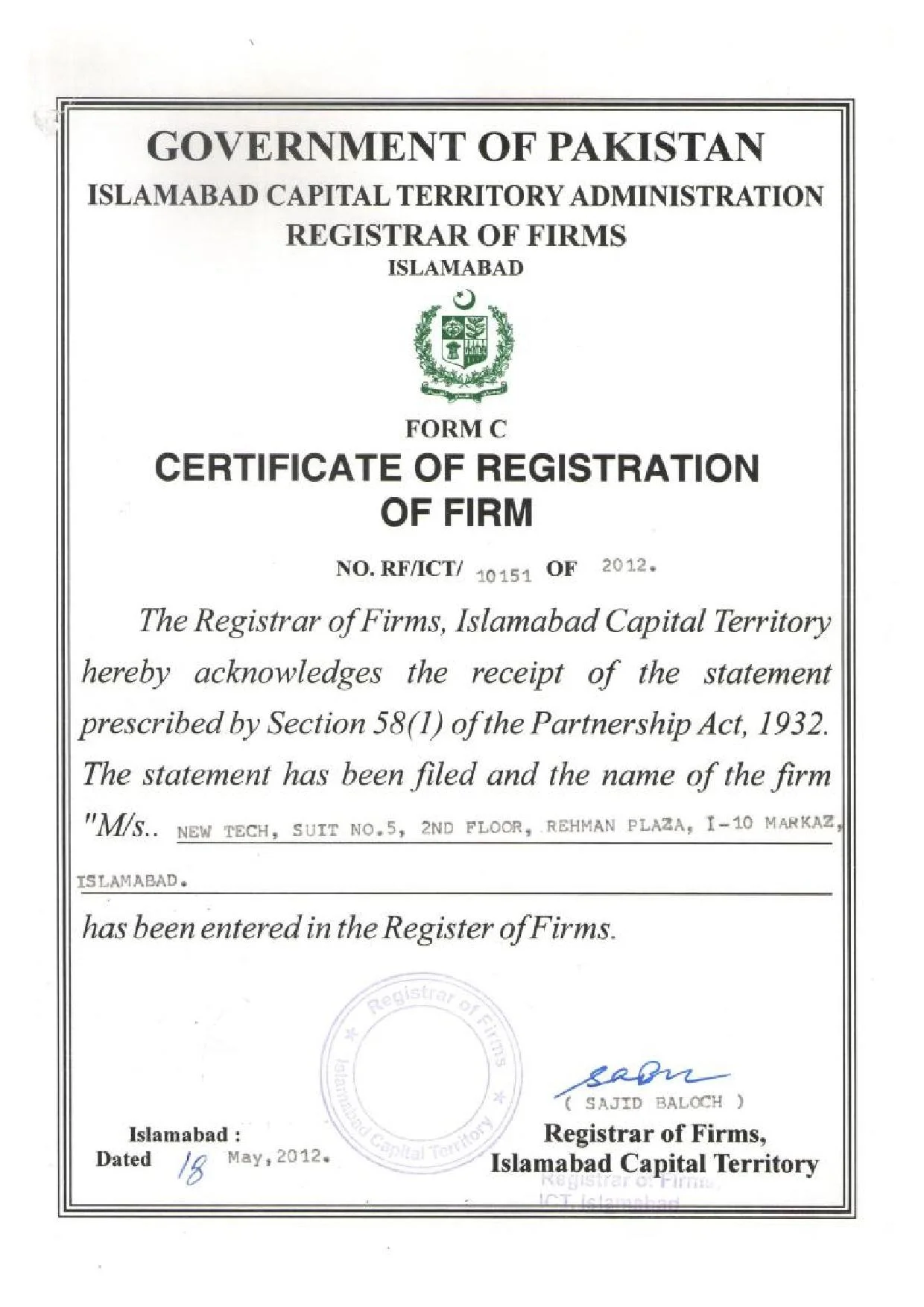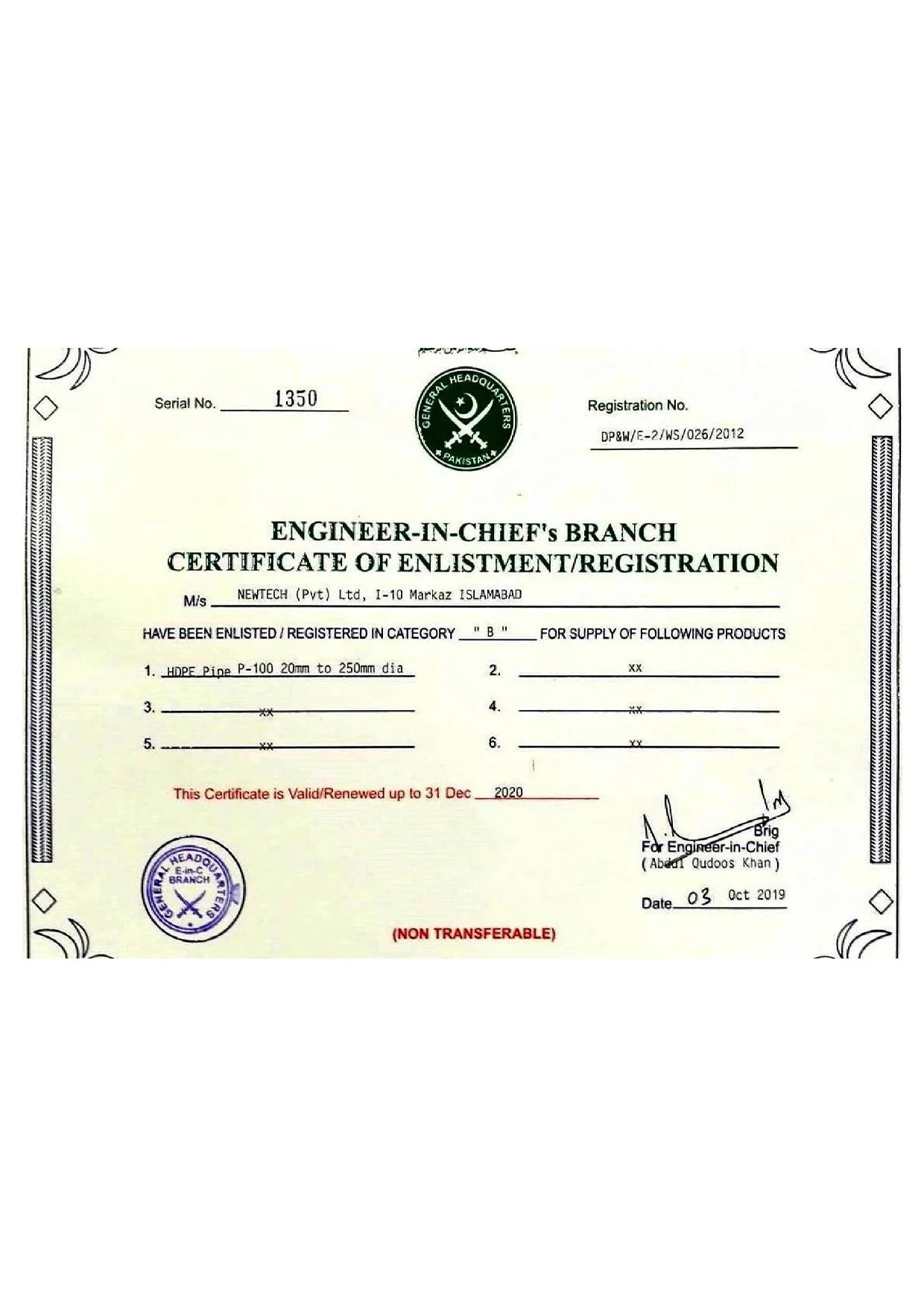 We have proud in presenting our great professional relationship with our top contractors