Featured in The New York Today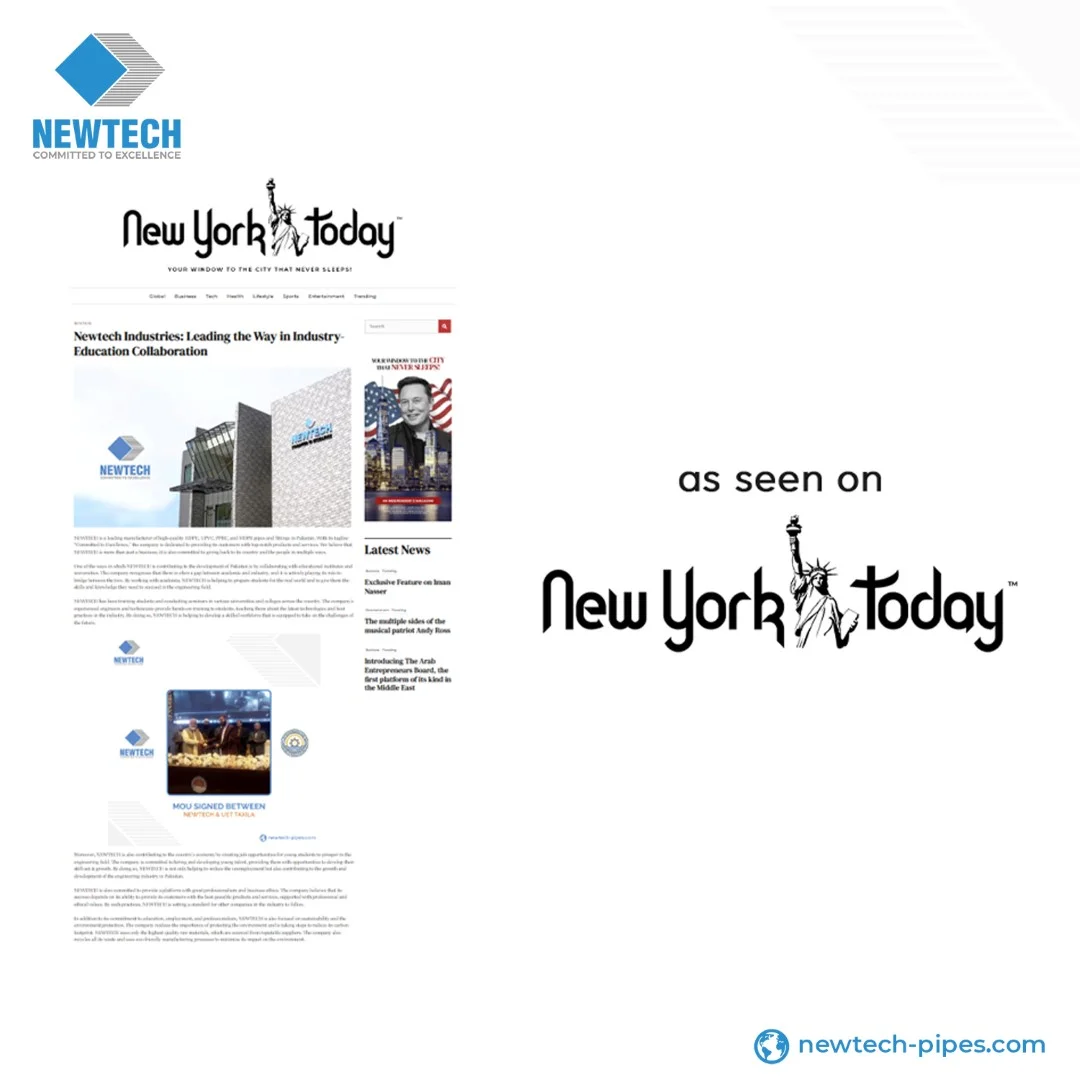 "We're making the headlines Internationally for all the right reasons! NEWTECH'S efforts of strengthening the education system by becoming a bridge between academia & industry and Newtech's commitment towards rejuvenating Pakistan's economy & developing skilled professionals have been recognized by a renowned News platform of the West, The New York Today.
With a steadfast dedication to driving positive change, we are proud of our role in shaping the educational landscape and contributing to Pakistan's economic growth. As we celebrate this recognition from the 54th Annual Convention Pakistan, we invite you to be a part of our journey.
For more information, collaborations, or to explore our initiatives, including innovative solutions like HDPE pipes, don't hesitate to contact us. Together, let's build a future where education, industry, and economic prosperity go hand in hand. Your involvement is crucial as we continue making strides in shaping a better tomorrow for Pakistan. Join us in this meaningful journey towards positive impact and sustainable growth
. Read the Article Here 
 https://www.thenewyorktoday.com/newtech-industries…/
Recent Posts
No posts found!